Sterling Bank reports 29% net profit growth in 2022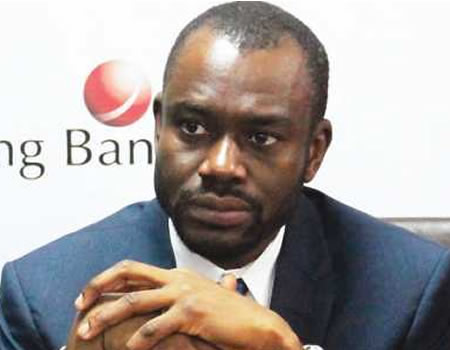 Sterling Bank Plc profit grew to N19.3 billion for the year ended December 31, 2022 in comparison to N15 billion as reported by the bank for the end of the 2021 financial year.
The lender reported 28.5 per cennt growth in profit amid challenges in the banking sector.
This was contained in the earnings release for the bank as shared with the Nigerian Exchange (NGX).
Sterling's assets grew by 14.4 per cent to end 2022 with N 1.858 trillion, from N1.624 trillion at the end of 2021.
Also, its gross earnings for the period jumped by 16.6 per cent to N175 billion from N150 billion recorded in 2021. The bank also reported an increase in customers' deposits in 2022 to N1.327 trillion; a 9.8 per cent increase compared to 2022.
Furthermore, the bank closed out its net operating income at N108 billion; a 20.9 per cent increase compared to 2021's of N89 billion.
Reflecting on the year's performance, Chief Executive of Sterling Bank, Abubakar Suleiman in a statement said: "2022 commenced with great expectations for global growth on the back of the recovery achieved in 2021. However, the outbreak of conflict in Eastern Europe disrupted supply chains, elevated inflation, and undermined growth globally.
"These developments also impacted the Nigerian economy. Despite the macroeconomic setbacks, our business showed remarkable resilience as we adapted to our environment and continued to deliver value."
The reported figures, as shared with the Nigerian bourse, mark a fitting swan song for a spectacular 2022 which saw the bank, amongst other achievements, get named as the Best Bank In Nigeria by an independent survey conducted by AFRINVEST, win the prestigious Great Place To Work Award for the fifth consecutive year, and win the football championship of the Nigerian Bankers' Games.
The bank has maintained and increased momentum in 2023 with her citation as Africa's Most Valuable Commercial Bank Brand for 2023 in a poll conducted by GeoPoll and Kantar for African Brand Magazine, having been named a top three employer in Nigeria by LinkedIn in the social network's Top 25 List for 2023, and most recently, has debuted as one of the top 100 fastest growing companies in Africa by the Financial Times.