Stock price of Seplat Energy remains flat at N1200 amid controversies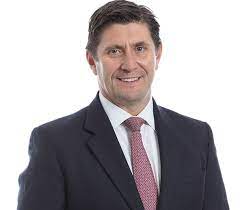 The stock price of Seplat Energy Plc remained flat at N1,200 per share amid controversies rocking the Nigerian independent oil and gas company listed on both the London and Nigerian Stock Exchanges.
The Federal High Court in Lagos had restrained the Chief Executive Officer of Seplat Energy, Mr Roger Brown, from parading himself as the firm's CEO over unlawful, discriminatory, and abusive conducts.
Also, the company sued its former chairman, A.B.C. Orjiako and a firm, Amaze Limited, at the Federal High Court Abuja, claiming N5 billion damages.
The stock since March 5, 2023 commenced trading at N1,200 per share after opening the month under review at N1,325.00 per share.
Capital market analysts noted the N1,200 stock price is a reflection of liquidity through which there must be high volume of selling.
"Certain percentage of the stock must be sold before the price may drop. For investors to move the stock upward or downward, they will need to have a significant volume of liquidity," they said.