Stop singling out state officials for probe, Matawalle fires at EFCC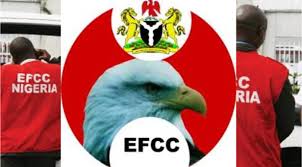 Zamfara State Governor, Bello Muhammed Matawalle, has called on the Economic and Financial Crimes Commission (EFCC) to stop singling out governors and commissioners in its investigations and extend its probe to officers at the federal level.
In a press statement released on Wednesday, Governor Matawalle expressed concerns over the selective nature of the EFCC's recent invitations and pronouncements.
While acknowledging the importance of holding political office holders accountable for their actions, the governor emphasized the need for a comprehensive and unbiased investigation.
He said, "The investigation must be holistic and not selective. It is in this respect that the recent invitations and pronouncement by the EFCC Chair is imbalanced, incomplete, hypocritical, and unnecessarily skewed."
Governor Matawalle demanded that the EFCC Chair, Malam Abdulrasheed Bawa, extend similar invitations to officers of the Presidency and members of the Federal Executive Council, as they constitute the highest tier of government in the country.
He further called on the EFCC boss to excuse himself and subject himself to investigation, as there are allegations of corrupt practices, breach of public trust, and abuse of office against him and the commission.
The governor highlighted the importance of transparency in the fight against corruption and urged Bawa to address various concerns.
"He needs to explain among others how seized assets by the EFCC are being sold without adherence to due process," Governor Matawalle stated.
He also questioned the role of the EFCC Chair as the plaintiff, prosecutor, and jury, and expressed concerns about the execution of plea bargains with suspected criminals.
Governor Matawalle emphasized that only when the EFCC Chair demonstrates openness, non-selectivity, and inclusivity in his investigations, will he be taken seriously. He called for serious-minded officers who have served the people selflessly and meritoriously to be part of the probe and expressed hope that Nigerians will be able to trust the anti-corruption fight when all relevant parties are held accountable.