Subomi Balogun – The life and times of a lawyer turned banker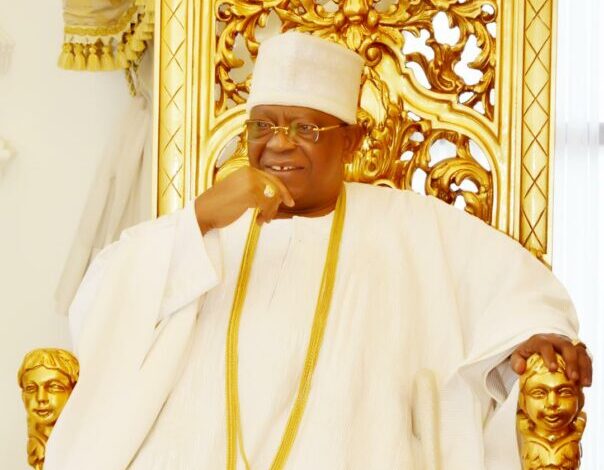 On Friday, Subomi Balogun, a titan whose footprints left golden tracks across different aspects of Nigerian society, breathed his last in London at the age of 89.
Early life and education
Born on March 9, 1934 to a family of great distinction, Balogun was a high-ranking Ijebu aristocrat from Ogun state, with a litany of titles like Otunba Tunwase, the Olori Omo-oba of Ijebu, Baba Oba of Ijebu-Ife, and the Asalu-Oba of Ijebu Mushin. Learn more about his biography here.
His success story was foretold before his birth, seeing being named him "Olasubomi," meaning "I'm submerged in wealth."
From a young age, Balogun displayed brilliance both academically and spiritually. His academic prowess earned him admission into the prestigious Igbobi Grammar School, where he embarked on a journey that would shape his life.
After completing his secondary school education with an outstanding grade 1 score, Balogun briefly taught English, Literature, and Latin to students in Lagos. However, it was his encounter with the legal profession, witnessing his father being bossed around by younger lawyers, that sparked his interest in studying law. At 22, he enrolled in the London School of Economics (LSE) since there was no law school in Nigeria at the time.
Legal career and parliamentary drafting
Balogun's destiny took an unexpected turn when Chief Obafemi Awolowo and Chief Rotimi Williams sought a bright scholar from the western region to be trained as a parliamentary draftsman for Nigeria's Independence Act of 1960. In his final year at LSE, Balogun was selected for this crucial role, becoming the first Nigerian to be trained in this field.
After his studies, Balogun was poached from the UK by the Nigerian government, engaging him as a parliamentary draughtsman. He witnessed the historic passage of the Nigerian Independence Act in the British Houses of Commons and Lords, marking a significant milestone in his career.
However, Balogun's true calling lay beyond the legal realm. Destiny beckoned him toward the banking industry in a serendipitous manner. The establishment of the Nigerian Industrial Development Bank (NIDB) provided him with the opportunity to explore his fascination with the stock exchange. His visit to the World Bank in Washington and Wall Street in New York exposed him to distinguished lawyers and investment bankers, inspiring him to propose the establishment of an investment bank as a subsidiary of NIDB. Despite initial resistance, Balogun's persistence and divine intervention resulted in the creation of Icons Securities Limited, with him as a co-director.
Banking career and FCMB establishment
Yet, Balogun's journey faced obstacles when doubts were cast on his qualifications to lead a banking institution. His superior at NIDB believed that being a lawyer alone did not qualify him for such a position. Determined to overcome this setback, Balogun sought support from various individuals and institutions, ultimately securing a compromise where he would become a non-executive director of NIDB. Thus, he set his sights on founding his own bank, a dream that would transform Nigeria's banking landscape.
"My boss said to me, 'You can't be given the job, you're only a lawyer. I will redeploy you to your law.' Everybody knew me as the topmost man in the stock exchange. I was distressed that I wouldn't be given the job. I ran around to everybody I knew in Lagos and some people in the chamber of commerce. And my boss said, 'Well, we could make him a director and he would be strictly in charge of the stock exchange'," he told Tribune.
Inspiration struck Balogun during a casual conversation with his nine-year-old son, Ladi, who inquired why Nigeria did not start his own business. This innocent question ignited Balogun's entrepreneurial spirit, and he embarked on a mission to establish the First City Monument Bank (FCMB). With the invaluable assistance of former Vice President Alex Ekwueme, who understood the significance of a financial institution that catered to all, Balogun's vision materialized, and FCMB was born in 1982.
Under Balogun's astute leadership, FCMB expanded its operations, becoming one of Nigeria's oldest and most respected banks. Balogun's visionary approach to banking, including innovations such as the introduction of Automated Teller Machines (ATMs) and the issuance of debit cards, propelled FCMB's growth and cemented its position as a trailblazer in the industry.
Philanthropy and legacy
However, Balogun's contributions extended far beyond the boardroom. His philanthropic endeavors transformed the lives of many Nigerians. The establishment of the Otunba Tunwase Paediatric Centre, a state-of-the-art facility at the University College Hospital (UCH) in Ibadan, and the University of Ibadan's College of Medicine exemplified his commitment to providing quality healthcare for children. In addition, he played a significant role in the construction of the First City Plaza, a commercial development project in the heart of Lagos.
Balogun's unwavering dedication to his community and the less privileged was evident throughout his life. He championed causes that uplifted the underprivileged, sponsored scholarships for deserving students, and supported initiatives aimed at empowering women. His philanthropic gestures earned him numerous accolades and awards, including the Officer of the Order of the Niger (OON) and the Commander of the Order of the Niger (CON).
Throughout his illustrious career, Balogun never forgot his roots. He maintained a deep connection to Ijebuland, contributing significantly to the development and growth of the region. His philanthropic activities extended beyond financial support, as he served as a mentor to many, inspiring them to achieve their dreams.
Subomi Balogun's demise leaves a void that will be felt not only by his family but also by the nation at large. However, his legacy will endure, serving as a reminder of the power of resilience, faith, and visionary leadership. As Nigeria mourns the loss of a legal luminary turned banking legend, Subomi Balogun's life will continue to inspire generations to come.
Summary
Subomi Balogun was a Nigerian banker and philanthropist who founded First City Merchant Bank (FCMB).
He was born into a royal family in Ijebu-Ode and attended Igbobi Grammar School.
He studied law at LSE and became the first Nigerian parliamentary draftsman for Nigeria's Independence Act.
He switched careers from law to banking after joining NIDB and establishing Icons Securities Limited.
He founded FCMB in 1982 with his son's inspiration and Ekwueme's assistance.
He introduced many innovations in banking such as ATMs and debit cards.
He was a generous philanthropist who supported healthcare, education, and women empowerment.
He was honored with national awards and chieftaincy titles for his achievements.