Subsidy removal to attract more investments inflow, says Onyema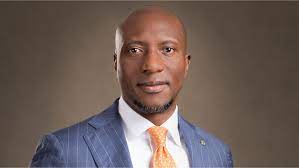 On the back of the new administration's readiness to remove fuel subsidy, unify exchange rates and ensure that investors and foreign businesses repatriate their hard earned dividends and profits home, the Group Chief Executive Officer, Nigerian Exchange Group, Oscar Onyema has expressed optimism that the nation's economy will witness more investment flows.
Onyema stated this during the 7th edition of the International Court of Arbitration (ICC) Africa Conference on International Arbitration which held in Lagos.
Foreign transactions on the NGX have decreased by 38.5 per cent from N616 billion in 2007 to N379 billion in 2022 owing to the FX constraints in the country.
Furthermore, foreign transactions accounted for about 16 per cent of the total transactions in the first four months of 2023 while total foreign transactions currently stand at N62.18 billion in the same period.
However, Onyema speaking during a panel session, said there is bound to be more investment flows in Nigeria while adding that the inaugural speech from President Bola Tinubu was remarkable.
"All these comments is the right noise for money. Money goes to the least resistant places where it can get the best risk adjustment returns and without unnecessary hassles because there is competition across the globe.
"On what we have seen in the last eight years, there has been an outflow of foreign portfolio investments predominantly and so more than half of our markets outside of America, but with these policy changes, you can begin to understand why we are very optimistic that these flows will come back and with it, attract additional flows", Onyema said.
When quizzed about the promising signs of growth across Nigeria and Africa, he pointed out that the growing population of young entrepreneurs who are driving their business consistently, increased traction in the Fast Moving Consumer Goods (FMCG) industry and Nigeria being one of the largest producers of oil.
"These signs point to where we have strength, this is where we have competitive advantage in Africa and this is where we can start the journey to get more value added output", he said.