Subsidy: Stop patronizing black marketers, Sanwo-Olu cautions residents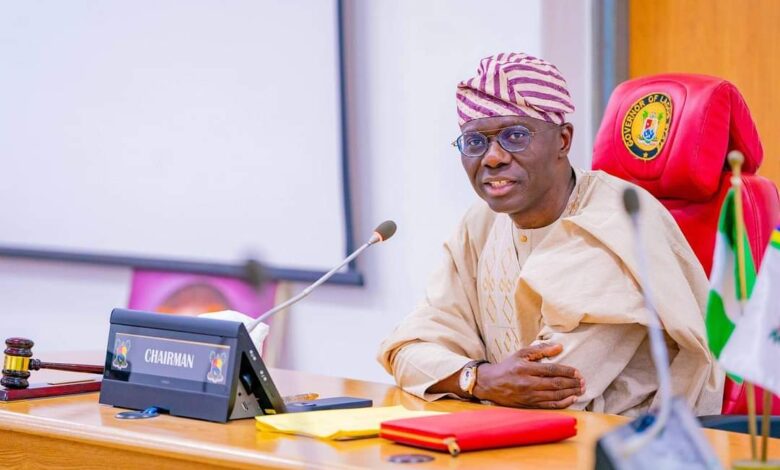 Governor Babajide Sanwo-Olu on Friday urged residents to stop patronizing the black marketers, saying with the new regime on Petroleum Motor Spirit (PMS), market forces would determine prices.
The governor, who was represented by his Deputy, Dr Kadri Obafemi Hamzat went round Lagos metropolis to monitor the activities of filling stations.
According to him, people should desist from panic buying, saying since subsidy had gone, there were enough volume of fuel available for residents.
Hamzat, who addressed journalists at one of the filling stations in Ikoyi explained that subsidizing fuel for the rich is not sustainable.
He said: "The regime of fuel subsidy was announced to have ended. Lagos is always the epicenter of everything, 40 percent of cabs are in Lagos, whatever that affects PMS, affects Lagos, so the essence is to go around and assess situation.
"For us, it is to make sure that there is no scarcity, people don't need to rush. Prices have gone up but in terms of volume, there is enough volume. So there is no question of scarcity.
"Don't patronize black marketers. The bottom line is very simple because there is no regime of fuel subsidy again. People don't have the incentive to hoard anymore. It was sold for N185 in Nigeria and in Republic of Benin selling for N650, that is why we claim the volume is high, so the volume will crash.
"There are 48,000km of borders in Nigeria, even if you deploy the military, the navy, people will steal because we are talking of market, we are subsidizing fuel for other countries.
"I think that is to be clear to all of us. So in the next two to three months, the volume will crash and the market will determine the prices.
"Various commentators and IMF have told us we are spending trillions subsidizing substantially rich people because we are spending on 13 percent of the less privileged, 87 percent for people who can afford it, it doesn't make sense. So if we are able to plough that money back, then it makes it easier to invest in education, health and others. So the President will be able to harness it and be able to use it for various projects.
"I understand that transportation fares have gone higher but the only thing is that it will get a little tougher before it gets better.
"Remember, the prices in Lagos will be different from Ibadan. And even in Lagos , because of efficiency, prices will differ but you are not subsidizing anybody's inefficiency. It is a question of time, in just two or three months, things will stabilize so if the international prices crash, it will also crash. Competition will always make it crash, market forces will determine the prices."