Sudan: Home sweet home, By Tahir Ibrahim Tahir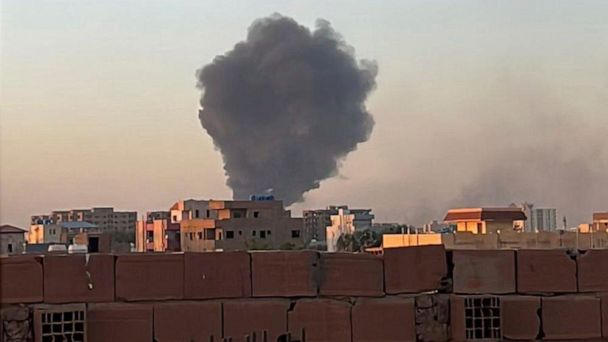 Sudan has been a hotbed of conflicts in the last twenty years. It has seen so many military take overs, ethnic conflicts, and has had two civil wars. A culturally very rich country, it is also rich in mineral resources especially Gold. Aside its internal political and ethnic tensions and its resource endowments, its proximity to the Arabian peninsula adds to the reasons why Sudan has remained volatile over the years. This may remain so, as the world's super powers continue to jostle for allies and friendly nations around the world, as they battle each other for supremacy. The present war in Sudan may have its roots in previous unsettled and unfinished conflicts but its sudden rupture cannot be far from it becoming a proxy war – just like Ukraine. Sudan is a key corridor to Russian interests in Central African Republic, CAR; and by virtue of this, it has increased its presence in Sudan, with plans of a naval logistics base on Sudan's Red Sea Coast, according to Tom O'connor, an analyst with The Newsweek. China, the US and Russia all have vested interests in Sudan. It may be a long wait to the resolution of the crisis therein.
We are neck-deep afflicted by the Sudan war because Nigeria and Sudan do have a very long history of relations between the two, including blood relations, and other social and cultural bonds. Back when pilgrimage to Mecca was embarked upon by road, Nigerians trekked all the way to Hijaz through Sudan. Many of these returning pilgrims would settle in Sudan and marry. Now we have approximately 5 million Sudanese of Nigerian origin. This was disclosed by Ambassador Ibrahim Bushra, the Sudanese Ambassador to Nigeria. Aside this, there is nothing much in terms of trade between the two countries despite the number of Nigerians settling in Sudan. This blend in cultural identity has infact been responsible for the 5000 or more Nigerian students studying in Sudan. Parents who do not wish to have their children's cultural and religious identities, washed up by western rhetorics of the 'trans' and 'trans-nots', find Sudan a more alluring environment to send their kids to school.
What is happening now should give us a rethink. The recent break out of war has had every national scampering out of Sudan. This has taken all of our attention temporarily away from the war in Ukraine, as Nigeria has so many students crying for help, wanting to return home from Sudan. The PMB administration has done well in catering for its citizenry abroad, through the NIDCOM, Nigerians in Diaspora Commission, headed by Mrs. Abike Dabiri. Even Nigerians on the wrong side of the law have found succor in NIDCOM, as the commission has stepped up on innumerable occasions to help them. Our students in Sudan have had the commission's attention right from the beginning and efforts were made to provide transportation for students via buses, where they will be taken through to Egypt. Some through Ethiopia but there are conflicting accounts to all this. Some have cried foul over the 1.2 million dollars supposedly earmarked for the transportation schedule. However accounts from individuals from different countries and organisations trying to move their own people out of Sudan have shown that thousands of dollars are charged for these rescue missions. In reality, the cost for this 'transportation' is akin to the cost of saving a life, and not transporting a life. We are blessed with a responsive NIDCOM, that is going the whole nine yards to rescue our students from a war torn country, and not merely stranded students.
Understandably, the Nigerian Education system has been bedeviled by one problem over the other, over a long period of time, which has groomed this culture of sending children overseas for 'better education'. However, these foreign quests for better education have to be done with great caution as there are so many other hazards out there, and we may want to reflect a little bit. More than ever, there is a seeming uneducation of children, where the awareness and information they consume misleads them. From sex education, we have been driven to the abyss of a gender identity crisis. This has then further degenerated to an ability identity, where one can choose to be 'able' or 'disable'. In these better education havens, we have unending gun violence where automatic weapons are let lose in schools. It is getting crazier by the minute.
As for Sudan, it has been volatile for quite a long time. A war zone is no country to send a young one to school. If it has been attractive before now, in the last 5 years and more, it hasn't been. It has changed from that narrative. Culture and religion are good yardsticks to use in finding conducive study environments, ofcourse along with good academic curriculum and standards. But life and its security is number one above all. From the recent history of Sudan and the conflicts that have been cooking in the country, it is no place to send students to study. Those that will return home should not be sent back there no matter the de-escalation of the crises. From the images and videos we have seen of the students, they just want to come back home to Nigeria. We have all been devastated by their ordeal and their crying. If I were their parent, I'd rather find an ABU or BUK, for them to fall back to. I don't think there is anything in Sudan's institutions that they won't find in our renown universities. Home sweet home they say. I wish them a safe journey back home to us.