The battle for Lagos, By Bolaji Adebiyi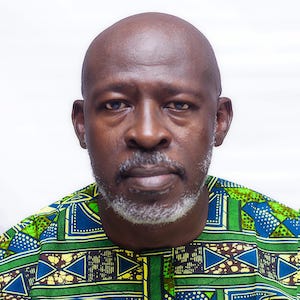 The battle for the soul of Lagos sounds like the title of a Nollywood movie. But it's a summation of the struggle for the political control of Lagos State. It's not a fresh fight though, it occurs every four years. However, this latest one is more intense because of the rude disruption that occurred two weeks ago.
Bola Tinubu, hitherto undisputed generalissimo and godfather of the politics of the state, was defeated by Peter Obi, a rising political actor, in a presidential contest that confounded many political analysts. Although Tinubu eventually subdued Obi nationally, the Lagos outcome was shocking as it threw up the possibility of a new political order in a state that had been under the control of a particular political tendency since 1999.
That upset has since given life to the Yoruba adage that all kinds of knives surface upon the death of an elephant as less-known quantities have taken to the big stage to bid for power. It is in these circumstances that tomorrow's gubernatorial and legislative contests, qualify as an epic battle for the soul of the commercial capital of the nation.
What was a two-corner fight between Babajide Sanwo-Olu, the incumbent and candidate of the All Progressives Congress, and Abdulazeez Adediran of the Peoples Democratic Party became a tripartite battle with Gbadebo Rhodes-Vivour of the Labour Party stepping up to challenge for the title. Incidentally, the last that was not in the reckoning now looks like the main challenger whose supporters have become so loud and insistent on claiming the title.
The enthusiasm and hope of Rhodes-Vivour's supporters are understandable. With Obi's upset of Tinubu in his stronghold, it is now thought that nothing is indeed impossible. But this might be misconceived as those factors that colluded to produce the outcome of the presidential contest in Lagos may not be present tomorrow.
Four main issues have been isolated as the causal factors of Tinubu's defeat: religion, ethnicity, youth anger, and discontent among APC members. His choice of a Muslim as running mate attracted the anger of the Christian community which mobilised massively against him. The large Igbo community's votes went to Obi, while the youth who have been seething with anger from a combination of the #endSARS protests and general frustration also cast their ballots across ethnic lines against him. Meanwhile, his party's foot soldiers who should have stood up for him were reticent because of years of neglect by a greedy and conceited leadership that had not only become divided but also taken its rank and file for a ride.
But time has intervened to remove or moderate these factors. The Christian community would not be able to deny that Sanwo-Olu is of its faith. Indeed he has been engaging its leadership since the shock of 25 February. The Igbo have little or no stake in tomorrow's contest as Obi is not on the ballot, although Rhodes-Vivour's maternal origin and marriage traced to Igbo are now being canvassed. The angry youth would seem to have been so disappointed by the eventual comprehensive defeat of Obi that they might have become lethargic.
Finally, following introspection, Tinubu relocated to Lagos last week to take charge. No longer distracted, he has been engaged in intense housekeeping, settling internal disputes, and realigning forces. Evidence that ranks are being closed manifested in the return, to the hefty votes-bearing Alimosho area of Lagos, of Rauf Aregbesola, minister of Interior and former governor of Osun State, who had been estranged from the mainstream Tinubu political family. He has since joined the ground offensive in his stronghold where the LP prevailed penultimate week.
Sanwo-Olu too has been on the streets engaging directly with the electorate in a bid to woo them to his side. "Our issues are not with you but your principal; and we have settled our scores with him during the presidential poll," one young lady told him during his engagement with some youths in a market in the heart of Lagos. Her view reflects the dominant opinion among the young voters who enthusiastically trooped out for Obi penultimate week.
Sanwo-Olu's arduous task would seem to have been made less tedious by his engaging personality, ability to communicate effectively, knack for details, pedigree, and evident record of performance look good to help him go through. Carried into office by an established political machine he had worked for at various levels, including holding sensitive executive positions, Sanwo-Olu's performance in the last three years plus is an ample testimonial that his over 15 years of governance experience is not a waste.
The substantive evidence that he had been properly schooled in good governance principles is his decision to build not only on his immediate past predecessor's achievements and complete uncompleted projects but to also faithfully continue the implementation of the 25-year development plan instituted by Tinubu around 23 years ago. That plan has now been reviewed and redeveloped into a 35-year development plan. This explains his delivery of big-ticket projects planned or started some years ago, including road, rail, and waterways infrastructure.
His star projects include the multi-billion-dollar Lekki Deep Sea Port; the 13km railway Blue Line Phase 1 and Red Line, the Imota Rice Mill; major link bridges, including the Pen Cinema Bridge, expansion of Ikotun –Egbe Bridge; extension of Iyana Ipaja Bridge, Iyana-Era Bridge along Iyana Era Road in Ojo; Ogudu Alapere Link Bridge, Kosofe; and over 300 internal roads across the three senatorial districts of the state. His imprints are also evident in the education and health sectors as well as youth empowerment and poverty alleviation.
It is not that Adeniran and Rhodes-Vivour have nothing to offer though. Both have played largely in the private sector excelling in their different callings. Both have also been in the political mix for some time. The former had been a fringe player in the APC before crossing over to the PDP after he was marginalised in his erstwhile party. The latter had been with the PDP before he joined the LP when he couldn't make headway in the main opposition party.
The two main challengers had attempted an alliance but could not agree apparently due to ego and ambition. Actually, Rhodes-Vivour was the dominant player in the PDP and was good to clinch the gubernatorial ticket until Adeniran showed up. Outmaneuvered, Rhodes-Vivour bided for Adeniran's deputy but things didn't work out hence the move to the LP. Interestingly, at that time LP was not a big deal in Lagos. It was Obi that changed the course of things. The prospect of victory has made Rhodes-Vivour, who had shown interest in being a deputy, a dry stick to bend.
With the collapse of the alliance move, Rhodes-Vivour and Adeniran are set to split the votes with which they could have sent Sanwo-Olu out of Alausa, the seat of power in Lagos. Not a few people now think though that given the place of Lagos in the economic and political equation of the country, it is not a place to be left in the hands of private sector fringe players without a strong political machine to sustain their hold on power. Does the generality of the people also think so? Tomorrow will tell.
Adebiyi, the managing editor of THISDAY Newspapers, writes from bolaji.adebiyi@thisdaylive.com
First published on THISDAY Newspapers