The cash fiasco – rescuing the people, saving the policy, By Tope Fasua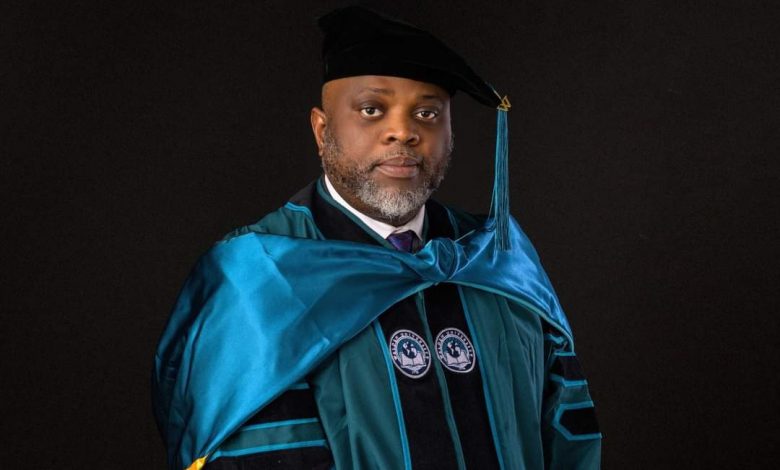 I had written about the efficacy of 'following the money' by changing the currency in order to give Nigeria's many organized criminals – kidnappers, bandits, drug-dealers, and of course some heavily-corrupt civil servants and politicians some hard times, months before the Buhari government eventually came up with the idea in October 2022. See https://www.premiumtimesng.com/opinion/548804-cleaning-black-money-as-an-urgent-national-imperative-by-tope-fasua.html. When the project was announced therefore, I was quite elated, though alarm bells rang that it could be too close to an election. Despite the political connotation, I had the confidence that the person I support (Bola Tinubu) is a quintessential politician who had invested in people for decades and so no matter what he will be successful.
As things have turned out, the implementation has shown that there were many psychologies that were underestimated/mismanaged and perhaps a few black swans showed up in terms of our people's reaction to the policy. There are behaviors that are peculiar to us as Nigerians, which showed up and messed up the policy as is. I mean, how could the project managers in charge have estimated the demand for cash for owambe (spraying) purposes, and how this will trump real demand for legitimate transactions? How much weight should have been assigned to this? How could planners have estimated the power of the politicians that were targeted, to get to bank managers and as alleged, make the deals that ensured that the initial billions released by the central bank simply disappeared like a puff of smoke? Still the project has gone the way it went – we could say it failed, because not only did the Supreme Court have to wade in, but also the Council of State, which includes every state governor. This was largely in reaction to how the implementation phase unleashed great agony on the poorest Nigerians. This was certainly not part of the plan.
The plan was certainly not to let poor people queue for hours at ATMs. And the plan was not all about strict implementation of cashless policy. Cashless-ness in monetary policy is a relative phenomenon. There is nowhere in the world that is cashless. A central bank could plan to increase electronic transactions by a certain percentage. However, because of the unforetold scarcity of cash, people thronged banking halls to set up electronic banking and whatnot. It was a case of e-banking or die. But there are still millions of Nigerians who would never be able to get used to gadgets and codes and keyboards. Those ones are at the very bottom of our economic ladder. They were most hit; and very unfairly too. They were the farmers who had to sell for cheap what they spent many months to grow and tend, harvest and transport, just to get a little of the cash that they were used to. They were the ones without any type of bank account anywhere. They were the micro retailer in the forgotten areas of Nigeria who saw zero sales for days because of this policy. Even beggars who survived on little alms had to go hungry. It's been a very stressful time for many people. A policy that punishes this category of people should not be whitewashed at all. What have these folks ever done to deserve this punishment as the rest of us luxuriate in our airconditioned offices, fiddling with our apps?
I moved around and collected first-hand data myself, not to rely on what other people reported. Every six hours I drove past the same banks and also visited a few that I had accounts in. It was bedlam for the most part. People mobbed around ATMs that disbursed little then went dry. In parts of Nigeria, people went ballistic and miscreants started destroying banks. When things get to that level, be sure the policy has tanked. In all of that, our people still played politics. I recall wondering why members of the smaller political parties did not support the policy in the beginning after all they were supposed to have less access to cash-for-votes. The bigger parties I could understand; the argument against the policy from a political angle was hard to make. For if you pushed too hard, someone will accuse you of seeking to bribe voters on election day. What I reckon most people did not envisage was that there will be an acute scarcity of cash. This scarcity has not only stressed many Nigerians thus making the task of the ruling party and its candidate harder, but some analysts now say that the stress has really softened up millions of voters such that they need even less money to sell their votes.
Apart from those who did not support the policy at the beginning but then became its most ardent advocates as people queued up and suffered, some even taking government to court and some fringe political parties who swore to boycott the elections, some barbs must go the way of those politicians who it has been alleged went for the policy to specifically dim the chances of Bola Tinubu. The central bank must never be used as political contraceptive – to abort somebody's ambition. This is egregious. Some barbs must also be sent the way of CBN which may have underestimated the capabilities of the Nigerian Security Printing and Minting Company, and relied on what must have now shown to be false data.
A lot of my modern, well-educated friends like to swear on data. There is a saying oft-repeated 'In God I Trust, for everything else I need data'. However, from the nadir of knowledge in econometrics we are taught that many times, data tells us nothing. Nigeria's data is especially fraught with inconsistencies, political machinations, inefficiencies, historical errors and what have you. Rely on that totally at your own peril. I understand that the CBN relied heavily on its estimation of money supply, individual bank balances, average withdrawals at ATMs and what have you. They didn't reckon with people who went around collecting hundreds of ATM card and ended up emptying many of such machines in order to do arbitrage business. There were things that happened in the interregnum that could be considered as 'unknown unknowns' in the strategy sessions of the CBN. Perhaps the bank could have backtracked earlier having been allegedly licked by the politicians and their cohorts, but for the political overtone from the president who was working on a legacy. Perhaps the idea could have been implemented months or years earlier by the CBN as an independent policy targeted at cleaning and reenergizing the monetary space sans political meddling.
And what do we do about our banking superstructure and architecture? I met someone who works in GT Bank who did not know that that bank was a super elite bank in the early 90s. I wonder why such a bank will today be led by a 'Britico', Segun Agbaje, but it is worse than an open market in terms of ambience once you get into the building. It used to be that each GT banking hall had a grand piano with a professional pianist belling out the classics back in the day when they had a dream. And then Soludo came with consolidation, telling banks to forget their dreams and do every business. In time, banks were selling recharge cards and 'kpofkpof.' In the banking halls – whatever brought the profits. Later on, banks started strategizing that 'retail' was the way forward. I never understood how having a surfeit of salary accounts from ministries, with millions of low-paid workers thronging your offices would be a great vision. I left the sector. Today, even the deployment of ATMs and electronic sources have not solved the problem. It's such a mess. I think we need Microfinance and Community Banks back – with clear mandates to mobilize savings and also grant loans to initiatives that add value to our raw materials. They are the ones that should house these small accounts.
I therefore echo the well-thought-through position of Asiwaju Bola Tinubu on this matter, and in tandem with the Council of States resolution; bring back the old currency and let it run side-by-side the new ones for a while, as the new ones are being printed. Not all the withdrawn old currencies have been destroyed. Suspend of significantly reduce e-banking charges of all sorts. This will serve as a great incentive. Get the banks on your side – none of the bank MDs were seen moving around their branches even in Lagos to ensure the right thing was done. Also, draft in FINTECHs and any entity that could help ease the snafu. Be sure the Mint is not messing you up. Let us not deceive ourselves. And lastly, intensify sensitization and education. The CBN executives who went upcountry found out there was a huge communication gap from get-go. The policy is great and can still be rescued. There seems already to be less pressure on the FX side of things, demand for small bribes seem to be reducing, more people are embracing e-channels, but the pain and shock for our most-vulnerable should never be ignored or taken for granted.
-Fasua, PhD is an Economist and Public Affairs Analyst