The deceits fueling petrol crises, By Yemi Adebowale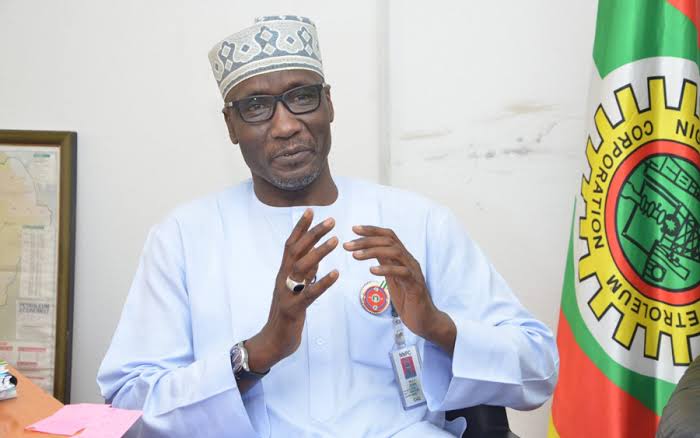 The quantity of petrol brought into this country has declined steadily in the last one year due to sliding crude oil production at home used for swap. Nigeria National Petroleum Corporation Limited (NNPCL), the sole importer of petrol, is struggling to meet its obligations to crude swap contractors. As at December last year, petrol inflow was down by as high as 50 per cent. As a result, marketers have not been getting desired quantities from NNPC, resulting in queues at petrol stations and trauma for hapless Nigerians. This is the truth that must be told. Unfortunately, those running the show in Abuja are averse to the truth. For almost eight years now, they have been running Nigeria on lies. No system can make progress with falsehoods.
Nine days back, a senior official of the Independent Petrol Marketers Association of Nigeria (IPMAN) was forced to openly declare that petrol supply to marketers had reduced by over 50 per cent.
He clearly said: "It doesn't seem that they (NNPCL) are bringing in more, if they are, we will be getting the volume we usually get. Since July/August last year, the volume we receive now is not up to 40 or 50 per cent of what we usually get. As of today, with what is trending in the private depots, the volume we are getting is not enough. With the look of things in the private depots, I assume it is not enough, because if they have petrol, they won't hoard it."
This supply glitch is responsible for Nigeria's unprecedented petrol scarcity that has lasted over four months. So, forget about stories by the Nigerian Midstream and Downstream Petroleum Regulatory Authority (NMDPRA) that "there is petrol sufficiency of over 1.6 billion litres as of January 26 both on land and marine." This quantity cited by NMDPRA can flood the entire West Africa, if indeed, Nigeria has it.
The additional commitment by the NMDPRA to supply more volume of petrol for the months ahead "to guarantee national energy security and nationwide availability at the government-regulated price" is also a big deceit. The challenges with crude oil for swap contracts and forex for fresh imports are still very much there.
What about the lie that the current supply hitch is heightened by activities of cross-border smugglers, who divert petrol meant for the Nigerian market to neighbouring countries where petrol prices are significantly higher than Nigeria's regulated price? The NMDPRA remarked last week: "We are engaging and collaborating with the Nigeria Customs Service to address this issue. The price arbitrage between Nigeria and neighbouring countries has continued to grow."
Yes, petrol is smuggled to our neigbouring countries, but the quantity is not enough to disrupt local supply, if the required quantity is brought into Nigeria. Besides, in the last four months, the incentive to smuggle to neighbouring countries is no longer there. The price of petrol is now higher in Nigeria than Benin Republic and Togo. The price of a litre of petrol in Cotonou as at yesterday was 510 CFA (N510). Nigerians are now paying as much as N600 per litre in some parts of this country. A practical example is playing out at Din Oil in Irrua, Edo State, where petrol was selling for N600 per litre as at press time. Why will anybody put himself through the rigours of smuggling petrol to neighbouring countries when he can make more money in Nigeria? Besides, the regulators and security agencies have suddenly forgotten that they told Nigerians that trucks of petroleum products are meticulously tracked from loading to delivery, to ensure they are not taken to neigbouring countries. Has this security arrangement collapsed?
In addition, hardly can anybody get petrol at government-regulated price in stations in this country today. Yet, the regulator keeps telling Nigerians that the pump price remains the same. At one point, we were told that the ex-depot price of petrol was N148 per litre and that it should sell for N165 per litre in petrol stations. It was only a few weeks back that the regulator changed the story and said the ex-depot price was between N172 and N185 per litre, depending on location. It was still all deceit. No marketer, not even the major marketers can get the product at this price. Yet, the junior minister for petroleum, Timipre Sylva said he had directed the NMDPRA to ensure strict compliance with the government approved ex-depot and retail prices of petrol. This is preposterous and another deceit.
Now, this is another manner NNPCL has messed up Nigerians and made it impossible for us to get petrol at government-regulated price. NNPCL imports and sells only to private depot owners. Why? The private depot proprietors have now been saddled with the responsibility of completing the last leg of NNPCL's fuel importation process. They handle the transfer of petroleum products from mother vessels on the high sea to smaller vessels. These smaller vessels sail closer and discharge into their depots. The depot owners factor this extra cost and much more into prices of these products.
The IPMAN members that control over 80 per cent of petrol stations in Nigeria can't get petrol directly from NNPC because they don't own depots. Yes, IPMAN members that supply petrol to 80 per cent of Nigerians buy from depot owners at inflated prices. This is why petrol stations belonging to IPMAN sell for as high as N600 per litre in some places. This is the tragedy of this country called Nigeria. The NNPC has abandoned its depots due to persistent sabotage and now utilises private depots. If the NNPCL rejigs its depots and sells to IPMAN directly, petrol price will come down. Is the NNPCL saying it does not know that its depots can be protected with drones?
The National Controller, Operations, IPMAN, Mike Osatuyi was apt when he said: "If NNPC gives us products directly and we don't have to pass through third parties, prices will crash. IPMAN members account for 80 per cent of products in the market. So, why won't they give us products directly? Where major marketers' stations can't get to, our members are there. You can quote me on this. NNPC is subsidising their pockets and not Nigerians. The subsidy they claim is in their pockets. There is currently confusion in the downstream sector because NNPCL has not been able to address the scarcity."
There is chaos in the downstream sector of the petroleum industry, resulting in endless pain for numerous Nigerians. The pain is becoming unbearable. The biggest challenge we are facing now as a nation is that the people that promised us "change" in the petroleum sector are now coming up with all sorts of excuses on why they can't deliver on their promises. They have also compounded our misery by squandering virtually all the gains of this country in this sector since independence, just within eight years. I thought that by now, our dear Petroleum Resources Minister, President Muhammadu Buhari would have offered some form of apology to Nigerians over ongoing anguish at petrol stations. This is the standard in sane societies. Buhari has not done this. Public office holders in our dear country operate like big bosses. Do they really care?
The setting up of a 14-man steering committee on petroleum products supply and distribution management, which will be personally chaired by Buhari, as a response to the petrol crisis is laughable. The committee is expected to, among other things, ensure transparent and efficient supply and distribution of petroleum products across the country. Almost all the people listed as members are responsible for the current failings in the petroleum downstream sector. They are the ones misdirecting our petroleum products' system. Nigeria is in this mess because of the ineptitude of these committee members. So, what will they be doing differently as a committee? Anything put together with deceit will always fail.
For now, Nigerians continue to groan under the burden of scarcity and skyrocketing price of petrol. Dense gridlocks caused by motorists queuing to buy petrol remain on our highways. Black marketers are making brisk cash as they hawk petrol in kegs. What is the way forward? Full deregulation! While waiting for Dangote Refinery to commence operation, the downstream sector of the petroleum industry must be fully deregulated so that private players can import fuel. Subsidy must be fully removed. Yes, fuel must sell at market price if this country wants to make progress. But with full deregulation, it won't be as high as what we are experiencing now.
Similarly, after full deregulation, importers of fuel must not be given access to government forex. They should source their forex from banks and open the market. This is how to curb forex scam. In addition, this idea of official forex must end in Nigeria. It is one big scam retarding this country.
Source: First published in Thisday Newspaper