Those doubting my Yoruba heritage need to study Lagos history- LP guber candidate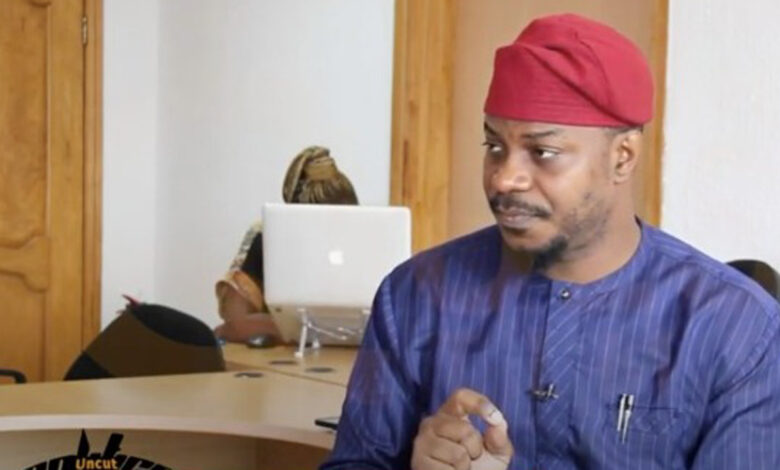 Governorship candidate of the Labour Party, (LP) in Lagos State, Gbadebo Rhodes-Vivour, has said those doubting his Yoruba heritage should study the history of Lagos, saying his focus is on how to uplift the megacity.
He also said the ''Yoruba-Igbo tribal card'' being employed by political opponents is a ploy to disunite and distract people from ending what he described as 24 years of arrested economic and political development.
Rhodes-Vivour, who said this in a statement issued on Sunday, described himself as the original 'Omo onile olona' of Lagos.
His words: "I am a Lagos boy, an Omo Eko proper, no doubt. To those doubting my Yoruba pedigree, I advise you to read Lagos history if as a Lagosian you don't know the Rhodes Vivour family pedigree and our stellar contributions to the development of Lagos – foremost legal luminaries and judges from the 1800s such as Steven Bankole Rhodes, to my uncle, the Supreme Court Judge, Bode Rhodes Vivour, and my father, Barrister Olawale Rhodes Vivour, a lawyer. The land upon which City Hall is built belongs to my family. My great parents' estate owned the largest plantation in Lagos.
"I am an original Omo onile olona of Lagos, and with so many high flyers in this Yoruba family that I have to emulate and surpass. I hardly have time for the 1939 April Fool's day joke that ignited the Yoruba versus Igbo rivalry and its current divisive effects.
"My focus is on how to uplift Lagos, my beloved state of birth and lineage by resolving the perennial Lagos traffic problem through building four new rail lines in four years, whose multiplier effects would create jobs throughout our economy, resolving the massive unemployment and underemployment that is the 'Agbero' culture, provide housing and social services, all of which you can read about in my manifesto.
"Therefore, the Yoruba-Igbo tribal card is a ploy by our political opponents to disunite and distract our people from ending 24 years of arrested economic and political development of Lagos by the cabal.
"Yes, my father is Yoruba and my mother is Igbo. In Yorubaland, a child is that of the father. Omo ÍkÍ ni mi.
"I am the true son of my father. Right from childhood, I noticed that there wasn't much difference between Yoruba and Igbo as we share hundreds of the same words – Okuta/Okwute (stone), Imu/Imi (nose), Akuko/Okuko (chicken), Omo/Umu (child), Ifa/Afa and over a hundred other words even after thousands of years of dispersal.
"Economics and culture still tie us together, as well as the love between thousands of Yoruba-Igbo families, from the Rhodes Vivour, Funsho Williams, Agbaje and many other Lagos families, to across Yorubaland with the Adelekes, Alade etc.
"As I educated myself and became conscious, I learnt that not only Yoruba and Igbo, but all Southern and Middlebelt groups share the same genetic and cultural origins. With more similarities than differences, we are the same people.
"Every Yoruba and Igbo town was founded and settled according to our common knowledge bank Ifa/Afa, the world's oldest knowledge bank. Genetic evidence shows Yoruba and Igbo share the same genetic and cultural origins from Ife. Ooni of Ife and Obi of Onitsha stated that Igbo once lived in Ife.
"We are a continuum of dialects that spread from Ife to South Africa. The Ezeani III of Mmaku, Enugu, said if all blacks were Catholics, Ooni of Ife is our Pope.
"It was the colonists that divided the original African civilization, essentially made up of a continuum of dialects known as the Niger-Congo ethnolinguistic family that spread.
"It was colonists that created and inspired divisive tribal perspectives. On April Fool's day, April 1st 1939, while leaving the much larger Northern Protectorate intact, to break up the National Youth Movement and budding liberation movement evolving from Lagos, the British colonists broke up the Southern Protectorate into Eastern and Western regions and instigated rancour between Yoruba and Igbo till today.
"Once again, as Nigerian youths unite under the umbrella of the Obidient Movement for economic and political emancipation, the cabal, the modern-day enslavers and colonizers of Lagos, want to divide us with tribalism.
"The political collaboration between Herbert Macaulay and Nnamdi Azikwe which fuelled the black liberation movement was split with Yoruba and Igbo rivalry after Macaulay's death.
"This time, my generation is more progressive, with successful collaborations between the likes of Olamide and Phyno, and millions of others in tech and business.
"Unfortunately, both Yoruba and Igbo are jointly suffering from the cabal's arrested development.
"I, Gbadebo Rhodes Vivour, is an embodiment of the successful unity of Yoruba, Igbo and other Nigerians that propelled the Obidient political liberation movement, and I am calling you to vote for the freedom, progress and harmony we deserve, and for a new Lagos that would set the pace for a new Nigeria. Eko e dide."