Three-storey building collapses in Lagos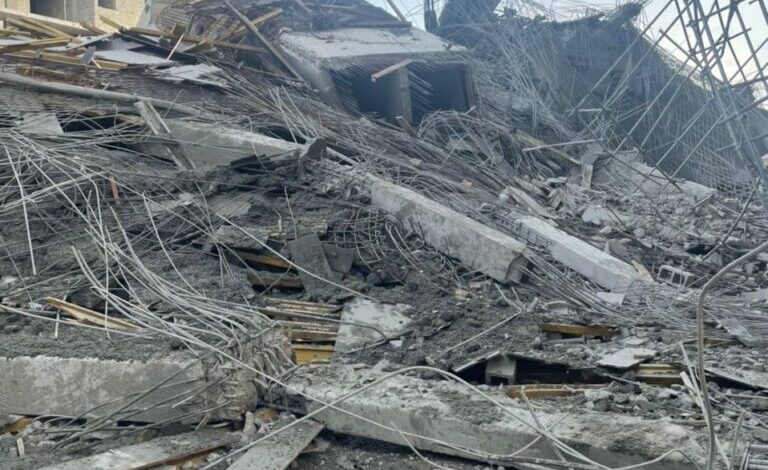 A three storey building has collapsed at Ikpoh street, Surulere local government area of Lagos state.
The building which came down at about 10pm on Friday night had no casualty.
An eyewitness said all the other occupants were able to run out of the building before it came down completely.
He added that before the building came down, there was a large sound at one of its wings.
"Immediately we heard the sound, all the occupants of the building gathered at the mustard point, before evacuating for safety.
"No casualty was recorded," the eyewitness said.
He stated that the immediate evacuation of the occupants was "simply by the grace of God".
However, it was gathered from another resident of the street that the building had shown serious signs of distress before it came down.
It was learnt that all the relevant government agencies in charge of emergency had shown their presence at the site.