Tinubu advocates Nigeria's inclusion in JETP for clean energy progress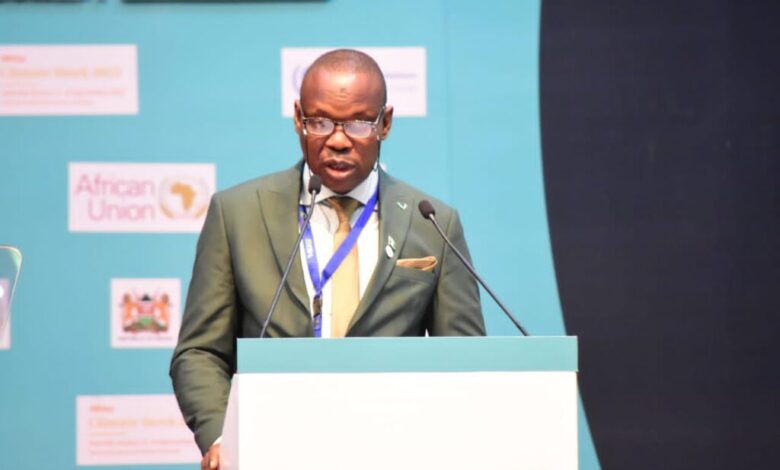 President Bola Tinubu has said Nigeria's pursuit of a Just Energy Transition Partnership (JETP) to support the nation's ambitions in transitioning to cleaner energy sources.
The President was speaking at the Africa Climate Summit in Nairobi, Kenya, where he was represented by Minister of State for Environment, Ishaq Salako.
The JETP initiative aims to provide financial support to developing economies that heavily rely on fossil fuels, enabling them to chart their own paths towards cleaner energy solutions.
Presently, only South Africa and Senegal have successfully inked JETP agreements valued in billions of dollars, which have spurred investments in renewable energy projects across Africa.
President Tinubu expressed Nigeria's aspiration to be considered for JETP participation, emphasizing the growing importance of this financing mechanism as a significant source of funding for climate-conscious energy initiatives.
He also spoke on the need for such financial opportunities to be expanded and made accessible to more African nations to accelerate progress in sustainable energy development.
"We recognise that just energy transition partnerships are emerging as an important source of capital for climate-sensitive energy efforts in developing regions, and Nigeria wants to be considered for one," he said.
"My team is currently working on a proposal for the G7 for JETP for Nigeria. It is encouraging that South Africa and Senegal have secured JETPs but they must be scaled up across Africa in addition to other strategic financing opportunities."
Tinubu said the summit is evidence that Africa is rising up to the challenges and taking decisive steps to deliver a sustainable future for its people.
He added that "climate action and environmental sustainability are central" to his government's agenda.
Speaking about Nigeria's energy transition plan (ETP), Tinubu said the "ambitious" programme aims to achieve universal access to energy by 2030 and net-zero emissions by 2060, while prioritising industrialisation, job creation and economic growth.
The president emphasised that the country needs "$1.9 trillion in spending up to 2060, including $410 billion above business as usual spending" to achieve the ETP.
"Similarly, the unconditional targets in our nationally determined contributions require $17.7 million in investment annually," he added.
He called for more investments and funding to Sub-Saharan Africa, noting that "the annual climate finance flows to Africa are currently 11 percent of what we require".
The president, who highlighted Nigeria's efforts at establishing partnerships to advance renewable energy and explore innovative financing mechanisms, assured world leaders of the country's commitment to climate actions.