Tinubu bans official with no specific roles from attending UNGA conference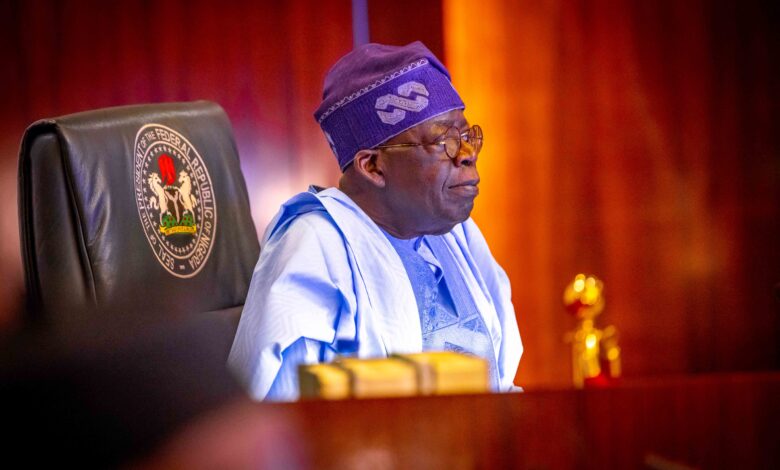 President Bola Tinubu has barred federal government officials who have no official roles from travelling to the United Nations General Assembly (UNGA).
The President also asked the Federal Ministry of Foreign Affairs to halt visa processing for all government personnel unless they have proof of direct engagement in this year's UNGA summit that would be held in New York, USA.
According to a statement signed by Ajuri Ngalale, Monday the president's spokesperson, these steps are part of a larger attempt to cut the cost of governance in Nigeria.
"As part of a broader effort to reduce the cost of governance in Nigeria, President Bola Tinubu has directed the Federal Ministry of Foreign Affairs to freeze the processing of visas for all government officials seeking to travel to New York for the United Nations General Assembly without proof of direct participation in UNGA's official schedule of activities," the President said.
World leaders are expected to gather in New York from September 5 for the 78th session of the General Assembly (UNGA 78) under the theme, "Rebuilding trust and reigniting global solidarity: Accelerating action on the 2030 Agenda and its Sustainable Development Goals towards peace, prosperity, progress and the sustainability for all."
But President Tinubu also said that the U.S. Mission in Nigeria should accordingly be guided on official visa processing for unauthorized delegations.
He also said that Nigeria's Permanent Mission in New York, USA should be further directed to prevent and stop the accreditation of any government official who is not placed on the protocol lists forwarded by the approving authority.
In addition, the President asked that the federal MDA's officials who authorised the UNGA delegation exercise caution in limiting the participation of aides and other support staff.
"By this directive of the President, all Federal Ministries, Departments and Agencies are mandated to ensure that all officials, who are approved for inclusion in the UNGA delegation, strictly limit the number of aides and associated staff partaking in the event. Where excesses or anomalies in this regard are identified, they will be removed during the final verification process.
The President further stated that going forward, government officials and spending must be prudent and reflect the sacrifices being made by well-meaning Nigerians all around the country.