Tinubu declared winner of Kwara presidential election, SDP 2 senatorial seats in Nasarawa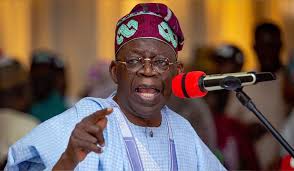 The Independent National Electoral Commission (INEC) has declared the candidate of the All Progressives Congress (APC), Asiwaju Bola Ahmed Tinubu, the winner of the presidential election in Kwara State
Tinubu, according to INEC, polled 263,572 votes to beat the presidential candidate of the Peoples Democratic Party (PDP), Alhaji Atiku Abubakar, who scored 136,909 votes to emerge second, while Labour Party (LP) candidate, Peter Obi scored 31,166 to come a distant third.
Meanwhile, the Social Democratic Party (SDP) has won two senatorial seats in Nasarawa State.
SDP candidate for Nasarawa West Senatorial District, Ahmed Wadada, beat All Progressives Congress (APC) candidate, Shehu Tukur
APC National Chairman, Abdullahi Adamu was the occupant of the seat until last year when he emerged as the National Chairman of the party. The seat had remained vacant since his resignation.
INEC returning agent for Nasarawa West Senatorial District, Prof Nasiruddeen Baba, while declaring the winner at the zonal collation centre in Keffi said the SDP candidate polled 96,488 votes while APC got 47,717 votes, the Peoples Democratic Party (PDP) had 46,820 and the Labour Party (LP) 33,228.
The APC also lost the Keffi/Kokona/Karu seat to the Social Democratic Party with Gaza Gwefwi retaining the seat.
The SDP polled 60,265 votes, the APC 28,417 votes, LP 29,655, and the PDP 33,180 for the House of Representatives elections.
Similarly, candidate of the SDP for Nasarawa North Senatorial district, Godiya Akwashiki won the seat and Abubakar Dahiru retained his seat for Lafia/Obi federal constituency.
The SDP now has two senators out of the three and two members of the House of Representatives.
The four winners under the SDP are members of the APC who defected due to irregularities in the party's primary elections last year.