Tinubu denies allegations of stockpiling new Naira notes for election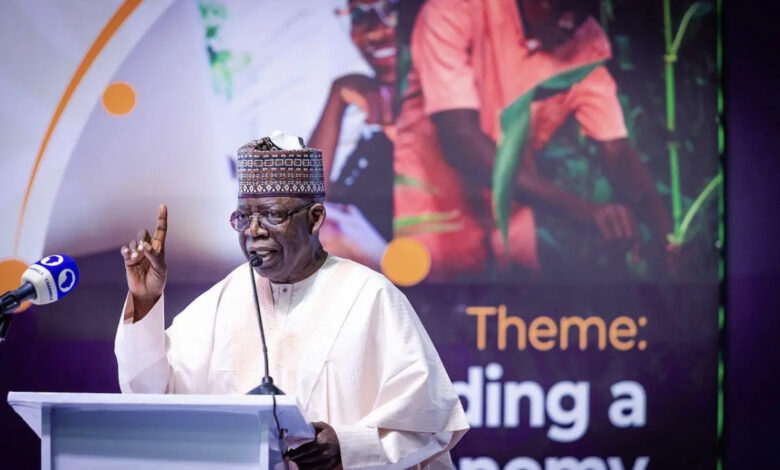 Presidential candidate of the All Progressives Congress (APC), Asiwaju Bola Tinubu has denied allegations by the Peoples Democratic Party (PDP) that he is mopping up Naira notes for February 25 presidential election.
Tinubu in a statement by his Special Adviser on Media and Public Affairs, Mahmud Jega said the allegation is a desperate attempt to divert public attention from the anti-people's posturing of the PDP candidate Atiku Abubakar.
Tinubu asked Nigerians to disregard the allegation.
The Statement said: "Our attention has been drawn to the irresponsible and infantile allegation by Atiku Abubakar's Peoples Democratic Party, claiming that our presidential candidate, Asiwaju Bola Ahmed Tinubu is mopping up new naira notes to buy votes.
"The allegation is simply ludicrous, spurious and a desperate attempt to divert public attention from the anti-people posturing of the PDP candidate, after he and Labour Party candidate, Peter Obi asked the Central Bank of Nigeria [CBN] not to extend the deadline for the use of old naira notes.
"They took the position despite the pains our compatriots are experiencing. They actively promoted the sanctity of the deadline in the calculated hope of reaping political windfall from the people's suffering.
"We are not surprised that the PDP made a volte face to conjure a completely unfounded allegation against Tinubu. Having realized that Atiku's selfish, uncaring position has generated popular anger and resentment against him, it came up with this absurd claim that our candidate is mopping up new currency notes.
"We want to assure Nigerians that claim is utterly false."
According to Jega, the APC candidate has always been the voice of the voiceless and champion of the underprivileged, and had at numerous rallies and campaign stops, identified with our people and boldly called on CBN to extend the deadline and end the public suffering.
The APC candidate also denied allegations by two UK-based Nigerians, Bulama Bukarta and one Jafar Jafar, that the currency change was made because Asiwaju Tinubu stockpiled billions of naira in every state with the intention of vote buying.
"There is no iota of truth in this claim which was concocted for mischievous and devilish purposes by these PDP agents.
"The duo claimed they 'heard' the 'information' from 'knowledgeable sources.' These 'sources' clearly exist only in the partisan imagination of Bulama Bukarti and Jafar Jafar.
"They made this serious allegation recklessly without a shred of evidence, believing that by living in the UK, they are beyond the reach of Nigerian laws of defamation.
"We urge all Nigerians to disregard the allegations being peddled by the PDP and its surrogates, Bukarti and Jafar and continue to exercise patience and to exhibit love, support and determination until the Asiwaju Bola Tinubu/Kashim Shettima ticket is delivered at the polls with a landslide," the statement added.