Tinubu didn't ask governors to disregard Buhari, says campaign council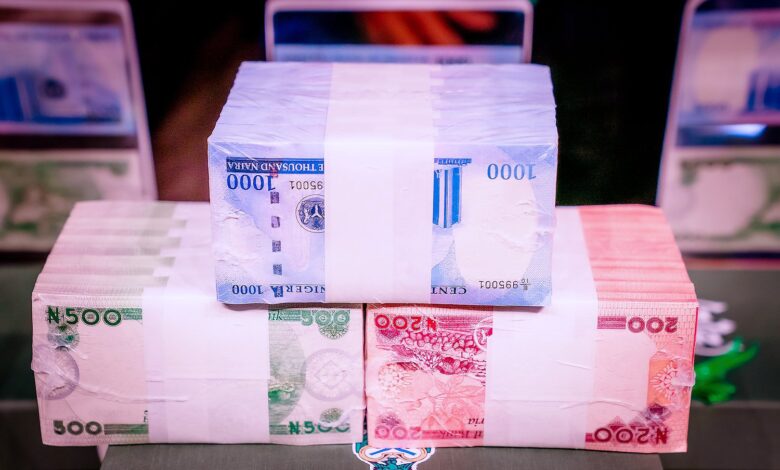 The Presidential Campaign Council (PCC) of the All Progressives Congress (APC) has denied reports that its presidential candidate Asiwaju Bola Tinubu asked governors elected on the platform of the party to disregard President Muhammadu Buhari.
Many APC governors, including Nasir El-Rufai of Kaduna, Abdullahi Ganduje of Kano and Dapo Abiodun of Ogun states have asked indigenes of their states to continue to spend the old currencies despite Buhari's broadcast on Thursday that the old N500 and N1000 notes ceased to be legal tenders.
This wwas after the Supreme Court in a suit filed by the governors of Kogi, Kaduna and Zamfara states gave an interim injunction barring the Central Bank of Nigeria from withdrawing the old Naira notes.
The APC PCC in a statement by its Director of Media and Publicity, Bayo Onanuga described reports linking Tinubu with the actions of the governors as fake news.
Onanuga said: "Our attention has been drawn to a fake viral news published by the Peoples Gazette, claiming Asiwaju Bola Tinubu, the APC presidential candidate has asked APC governors to ignore President Muhammadu Buhari's broadcast and enforce the Supreme Court ruling on the recirculation of old Naira notes.
"The publication by the platform is fake .
"Tinubu never issued such an order. Mr Dele Alake, the APC-PCC Adviser on Media and Communications never issued such advisory on behalf of Asiwaju Tinubu.
"The message quoted by Peoples Gazette was being randomly shared on WhatsApp. Mr Alake was not the author.
"Asiwaju Tinubu has been known, since the currency swap crisis started, to call for calm as the authorities try to find out a solution to the currency crisis. He has offered a six-point suggestion to lessen the anguish our people are facing in trying to get money from the banks.
"He has also held several meetings with President Buhari, his leader over the matter.
"It is thus inconceivable and unthinkable that he would instruct APC governors to disregard President Muhammadu Buhari's order on the currency matter.
"Governors who have so far declared this line of action said clearly that they were acting on the ruling of the Supreme Court, the highest court in the land.
"Asiwaju has had no influence in this decision.
"Journalists, unless acting on the dictates of political opponents or prosecuting some agenda, should endeavour to confirm authorship of their materials from the Media and Publicity Directorate of the campaign. They can also seek confirmation from the Tinubu Media Office or Mr. Alake."