Tinubu extols virtues of late prominent lawyer, Chief Oyewole, at 92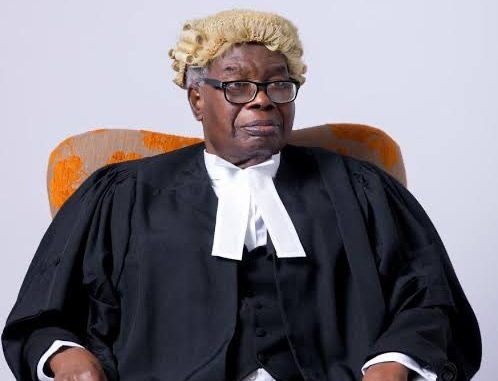 The President-elect, Asiwaju Bola Tinubu, has heaved praises on prominent lawyer, Chief Olajide Oyewole, who died recently at 92, saying he made useful contributions to Nigeria and the legal profession.
In a statement by the Office of the President-elect signed by Tunde Rahman, Asíwájú Tinubu noted that Oyewole was a notable corporate lawyer and successful businessman.
"Chief Oyewole lived to an advanced age of 92. We thank God that not only did he live long and well, his life was full of remarkable achievements.
"He was successful in business, holding many important positions in blue chip companies including DHL, Baroid Oil Services and Boulos Enterprises.
"He was particularly exceptional in his legal career. Chief Oyewole established his own law firm, Olajide Oyewole & Co, focusing on being a solicitor's firm, dwelling on serving the legal needs of corporate entities, though the company could also handle litigation matters. He ran the company until he retired from active practice in 1990.
"Setting up a legal firm to provide a full bouquet of legal services to its corporate clients is particularly noteworthy because it was a novelty in the late 60's and 70's and an important innovation by Oyewole given that most lawyers at the time were earning their incomes from litigation and land matters.
"Another striking difference about that law firm and a remarkable attribute of Chief Oyewole's life is his belief in partnerships. At the law firm, he entered into a partnership with Chief Oluseyi Oyebolu in 1971 and both of them remained partners till Oyewole's retirement.
"Today, I understand, the firm has eight partners and about 60 associates and paralegals. I commend Chief Oyewole's example to our crop of young lawyers.
"We will miss Chief Oyewole dearly. I commiserate with his wife and children including his son in-law, my brother Wale Tinubu.
"I wish the beautiful soul of Chief Oyewole eternal rest," Tinubu said.