Tinubu inherited a bankrupt government – Ribadu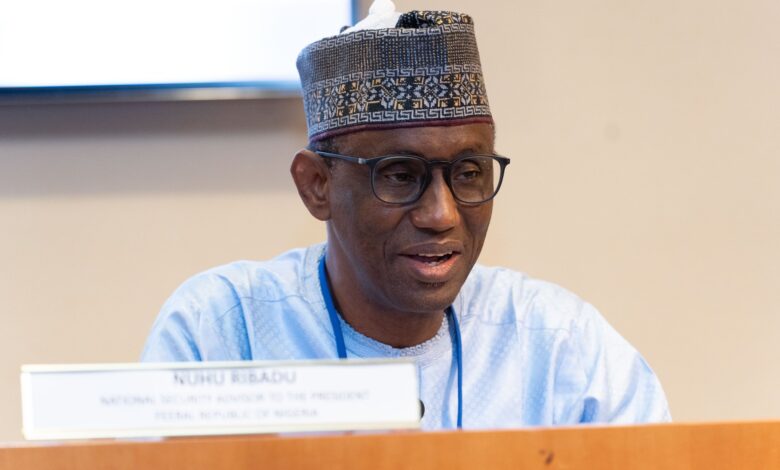 National Security Adviser, Nuhu Ribadu, has attributed the current financial distress being faced in the country to bankruptcy inherited by the administration led by President Bola Tinubu.
Ribadu, however, said despite the financial constraint that has affected budgetary allocations, the federal government would do everything within its power to ensure that there is a robust and viable defence management and apparatus in the country.
The NSA stated these in Abuja when he spoke at the Chief of Defence Intelligence Annual Conference 2023 themed: "Leveraging Defence Diplomacy, and Effective Regional Collaboration for Enhanced National
"I assure you that the federal government will not rest on its oars in ensuring a robust and viable defence management and security apparatus to address contemporary challenges even in the face of enormous budgetary constraints.
"Yes, we're facing budgetary constraints. It is okay for me to tell you. Fine, it is important for you to know that we have inherited a very difficult situation, literally a bankrupt country, no money, to a point where we can say that all the money we're getting now, we're paying back what was taken. It is serious.
"But this administration is doing its best to meet our requirements, particularly the armed forces, and I believe that you leaders will be able to testify to that,"