Tinubu praises Festus Keyamo's contributions to democracy, rule of law at 53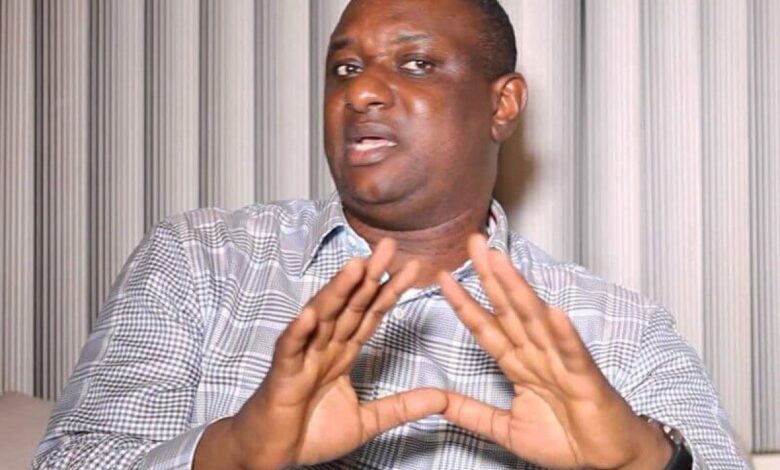 For his contributions to the struggle towards the sustenance of democracy and good governance in Nigeria, All Progressives Congress (APC) presidential candidate, Asiwaju Bola Ahmed Tinubu, has sent a goodwill message to the Minister of State, Labour and Productivity, Festus Keyamo, on his 53rd birthday.
Asiwaju Tinubu while congratulating the minister who is also the Spokesperson for the Tinubu-Shettima Presidential Campaign Council, noted that Keyamo's life is hallmarked by service to the country and his people.
The APC presidential candidate also recalled, Keyamo's contributions to the fight for democracy and good governance in Nigeria and how he consistently fought against injustice through the instrumentality of the law.
In a letter personally signed by Asíwájú Tinubu and addressed to Keyamo, the APC candidate thanked the minister for his good work as the Spokesperson of his campaign.
"By way of this letter, please accept my heartfelt congratulations on your attainment of 53.
Your life has been hallmarked by service to your people and country. You have fought for democracy and good governance. And using the instrumentality of the law, you have also fought against injustice and oppression.
"As a member of our progressive front, you have distinguished yourself. I must also use this opportunity to thank you for your invaluable work in our ongoing campaign to rekindle the hope of our people in a better, stronger, more secure and prosperous Nigeria.
"My prayer is that God Almighty grant you many more years in good health and imbue you with his protection and grace to continue to impact our people and country as profoundly as you do.
"Please rest assured of my highest regards always."