Tinubu reassures of a prosperous Nigeria in Sallah message, preaches patriotism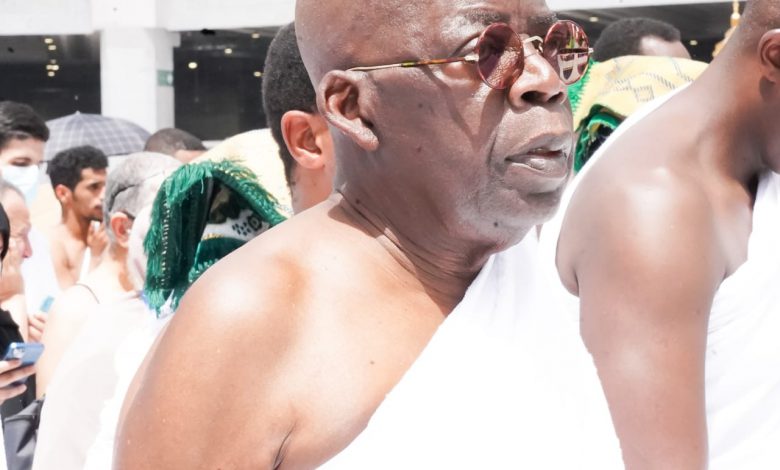 The President-elect, Asiwaju Bola Ahmed Tinubu, has reassured Nigerians of a prosperous future as the country celebrates Eid-el-Fitri after the Holy Month of Ramadan.
In his Sallah message to Nigerians, Tinubu emphasized the need for love and compassion towards fellow citizens, regardless of creed, region, and ethnicity. He also urged Nigerians to commit to wholesome living, which includes love for their communities and the country at large.
"We are at the dawn of a Renewed Hope for a better, greater and a more prosperous Nigeria, and I stand ready to walk with all Nigerians, young and old, male and female, with this opportunity to serve you in honor and dignity," Tinubu said in his message.
He also emphasized the importance of patriotism, dedication to duty, and honesty, stating that Nigerians must constantly strive to become better versions of themselves.
"At the heart of our faith and a major demand on all faithful is the requirement to commit ourselves to wholesome living. We must become better citizens in line with the teachings of Prophet Muhammed," Tinubu added.
Tinubu's message highlights his commitment to serving Nigerians with honor and dignity, as well as his belief in a brighter future for the country.
As Nigerians celebrate the Eid-el-Fitri, Tinubu's message serves as a reminder of the need to embrace love, compassion, and patriotism towards building a stronger, more prosperous nation.