Tinubu sues for peaceful, non-violent supplementary elections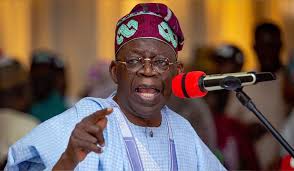 President-elect, Asiwaju Bola Tinubu has called on Nigerians to conduct themselves peacefully and eschew violence during the supplementary elections set to take place across the country on Saturday.
Tinubu made this call in a press release he personally signed on Friday.
"As the last leg of the 2023 general election, we must ensure that the electoral processes are brought to a final, peaceful conclusion.
"I urge all Nigerians in areas where the additional polls will take place to eschew violence and conduct themselves in an orderly and peaceful manner," Tinubu said.
The Independent National Electoral Commission (INEC) will conduct supplementary governorship elections in Adamawa and Kebbi states, five senatorial districts, and 31 federal and 58 state Assembly constituencies across the federation.
Tinubu noted that the supplementary election is as important as the first set of elections; the presidential and National Assembly polls held on February 25, and the governorship and state Houses of Assembly elections organised on March 18.
"We should desist from acts prejudicial to the conduct of orderly polls or that will threaten the very existence of the country.
"It's only when there is a country that aspirants to political offices can have seats to contest for and the electorate have people seeking their votes," the President-elect added.
Tinubu urged his All Progressives Congress (APC) members and supporters in the areas listed for the polls to come out in their large numbers to cast their votes for the party's candidates.
"Our party members and supporters should vote overwhelmingly for APC to complement and solidify the victory we recorded in the earlier polls.
"This will no doubt help in the effective functioning of government at the federal and state levels for the benefit of our people," he said.
Tinubu wished INEC, all voters in the various polling units in the elections, the candidates, and parties involved a very successful supplementary poll.