Tinubu to launch electronic birth, death, marriage registration portal on Wednesday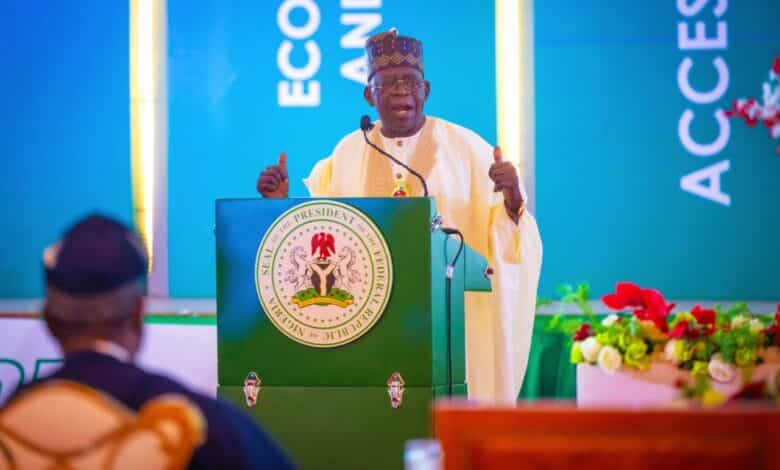 President Bola Tinubu will unveil an electronic Civil Registration and Vital Statistics System, as well as a Geospatial Data Repository, on Wednesday.
Birth registration, still birth registration, birth attestation, adoption, marriage notification, divorce notification, migration, and death are all part of the registration system.
This was revealed by Nasir Kwarra, Chairman of the National Population Commission (NPC), at a pre-launch briefing on Monday, in Abuja.
''The launch of the e-CRVS by Tinubu marks the commitment of the current government and leadership to strengthen civil registration data capturing, collation, processing, dissemination and timely access to statistics on vital events in the country.
"It aims to accelerate the improved civil registration and vital statistics systems in Nigeria over 10 years, from 2023 to 2030 in a bid to achieve the Sustainable Development Goal," he said.
The commission, according to the chairman, worked with UNICEF to develop the e-CRVS Operational Readiness Assessment Report, which demonstrated the potential of digital technologies to provide revolutionary results in CRVS and integrate data from various systems to securely store data at scale, economically, in Nigeria.
He added that, "The report ushered in the bold step taken by the Commission for a transformative innovation of the eCRVS (Vital Reg) system by developing a Public Private Partnership arrangement between the Commission and Barnksforte Technologies Limited.
"The PPP arrangement is to promote the Vital Reg System as a completely electronic system that digitalizes all civil registrations such as birth registration, stillbirth registration, birth attestation, adoption, marriage notification, divorce notification, migration and death.''