Tinubu's election a destiny for purpose, says cleric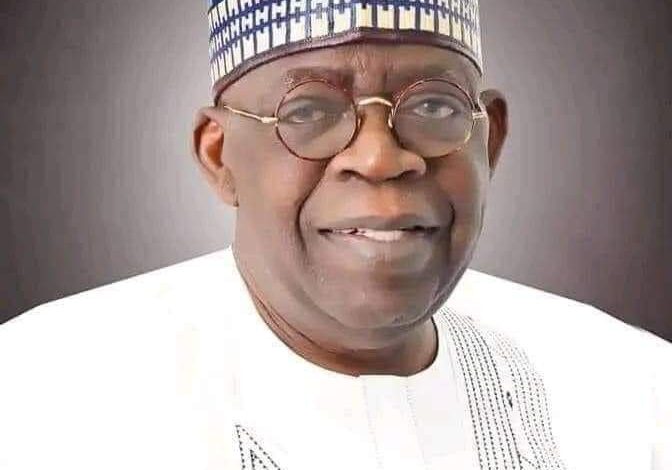 Prelate Emeritus of the Methodist Church Nigeria, Rev. Sunday Makinde, on Wednesday said President-elect, Bola Tinubu was elected to rebuild Nigeria, raise Nigeria to enviable heights and re-establish the peace and unity in the country.
Makinde gave the exhortation at Chapel of Christ the Light, Alausa, Ikeja, during a special thanking service to celebrate Tinubu's 71st birthday.
He described Tinubu's election as a destiny for purpose.
The cleric also sought ardent prayers for Tinubu for 'divine wisdom, robust good health, victory over his enemies, and for him to finish his terms successfully'.
Makinde also congratulated Governor Babajide Sanwo-Olu and Deputy Governor, Obafemi Hamzat, saying their re-election was possible because of their hard work and people-oriented programmes.
He said: "On behalf of all Christians in Lagos State, I congratulate Asiwaju Tinubu because it is a dual celebration – his 71th birthday and electoral victory. We also thank God who has made him a winner.
"Asiwaju's antecedents in private and public life has prepared him for this assignment, he has been elected for this purpose to rebuild Nigeria just as he rebuilt Lagos. God has chosen him to raise Nigeria to enviable heights."
The cleric however urged Tinubu to focus on certain aspects of the polity which needs urgent attention.
"I will advise Tinubu to choose his team of ministers, advisers and ambassadors under divine prayers, he should consult God before man. He should use the best brains and professionals, even from the opposition parties, to actualise his dreams of a better Nigeria.
"Another area of importance is religious unity, Tinubu must work on achieving religious tolerance, ethnic and tribal unity. He must ensure there is abundance of social amenities -water, electricity, educational and medical rehabilitation, agricultural revolution and development, and ensure massive job creation to reduce unemployment and brain drain," Makinde said.
Governor Sanwo-Olu, who was represented by his Chief of Staff, Tayo Ayinde, praised God for Tinubu's life, and prayed that 'the visionary leader would be strengthened to bring about development and programmes that would uplift the people'.
While Ayinde read the first lesson from Psalm 111: 1-10, former Deputy Governor Femi Pedro read from Luke 17:11-18.
Sanwo-Olu said: "Today is an auspicious occasion because we are gathered to celebrate the anniversary of the birth of a great man, a visionary, transformative leader.
"On behalf of my family, government and people of Lagos State, I congratulate and rejoice with our leader as he celebrates his new age, and wish him many more years in good health, happiness and above all God's mercies. Asiwaju Bola Tinubu is a pride to us in Lagos and a priceless global icon; an unrelenting fighter for democracy, an inextinguishable guiding light to the nation and an inspiration to me as well as the progressive's family.
"We give glory to God for answering all the prayers as evidenced in the declaration of the celebrant of today as President-Elect of the Federal Republic of Nigeria. This prayer session is therefore not just to express our gratitude to God on Asiwaju's birthday, but also to appreciate Him for the victory achieved in the last election.
"We also beseech the Almighty God, especially in this Lenten season, to strengthen him, grant him good health, wisdom, inspiration and all that he will require to accomplish all the laudable plans, programmes and policies that will uplift our dear country and all Nigerians to greatness.
The special birthday thanksgiving service was held simultaneously with a special prayer at the Alausa Central Mosque, attended by Deputy Governor Obafemi Hamzat, Speaker of the House of Assembly Mudashiru Obasa, Secretary to the State Government Mrs. Folasade Jaji, among others.
The event was attended by officials from the private and public sector, cabinet members, party faithful as well as religious leaders across Nigeria, including Chairman of the Christian Association of Nigeria (CAN) Bishop Stephen Adegbite, Governor Sanwo-Olu's Special Adviser (Religion) Rev. Bukola Adeleke, among others.