Tobi Amusan wins second successive Diamond League Trophy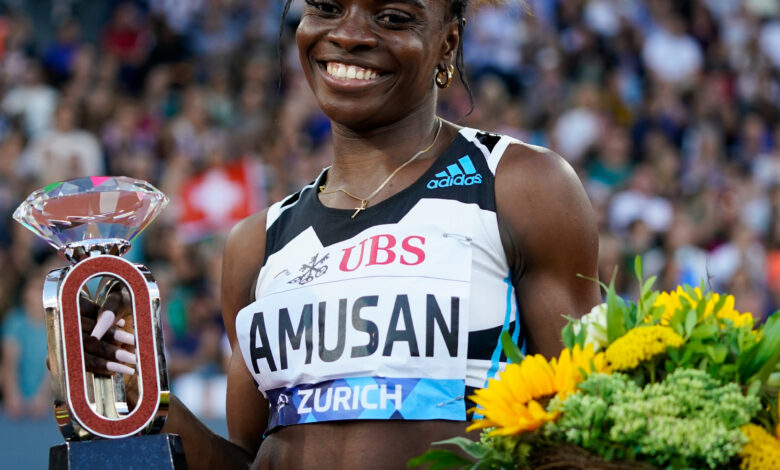 Nigeria's Tobi Amusan defended her Diamond League crown on Thursday, coasting to victory in Zurich.
Amusan won in a Meeting Record time of 12.29s to claim victory against a star-studded track which featured Olympics Champion Jasmine Camacho-Quinn, former World Record holder Kendra Harrison, former World Champion Lia Ali and European Champion Pia Skrzyszowska.
The race was highly anticipated with many expecting a great competition between Amusan and Camacho-Quinn after the Nigerian defeated the Olympics champion to claim the World Championships gold in Eugene, USA – Camacho-Quinn's only loss this season going into the race.
Amusan had also added the Commonwealth Games gold medal to her kitty after the World Championships, winning in a Games Record time of 12.30s.
It was Amusan who had a great start, flying out of the blocks ahead of the chasing pack.
The good start was enough for Amusan to claim victory, breaking the Meeting Record of 12.39s set by Gail Devers of USA 22 years ago.
USA's Tia Jones placed second in 12.40s, while Jamaica's Brittany Anderson was third in 12.42s.
It was a disappointing race for Camacho-Quinn, finishing fourth in a time of 12.49s.