Former PDP guber candidate, top members defect to APC in Lagos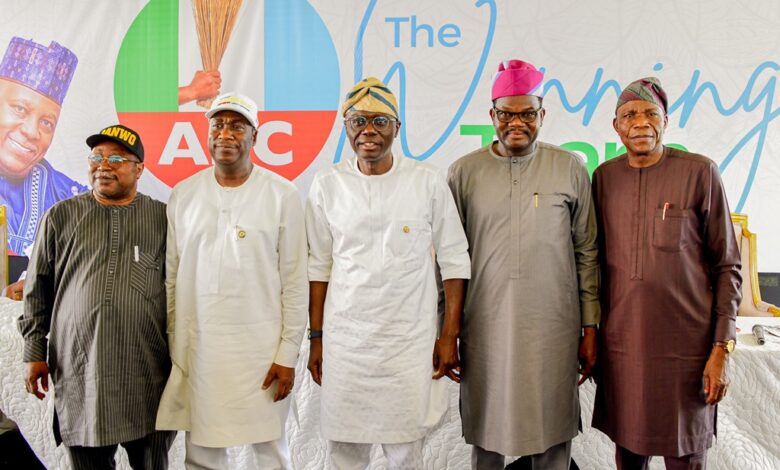 Barely three days to the governorship and state Houses of Assembly elections in the country, the All Progressives Congress (APC) on Wednesday received top members of the Peoples Democratic Party (PDP) and more than 10,000 of their supporters in Lagos.
This is as Governor Babajide Sanwo-Olu also on Wednesday received another endorsement for a second term in office from the PDP Support Groups in Nigeria led by Asiwaju Abidemi Elegbede to continue with his developmental projects in the state.
Speaking to journalists in Lagos, a former governorship candidate of the PDP in Lagos State, Dr. Ade Dosunmu said: ''This press conference is to inform you, members of the press and the good people of Lagos State of my resignation as a member of the People Democratic Party (PDP) and the decision to join the ruling All Progressive Congress (APC) in Lagos State. I am moving to the APC together with my teaming supporters and political associates.
''We arrived at this decision after a careful observation of the current political developments and atmosphere in our dear state. We also based our decision on the dynamic leadership of Asiwaju Bola Ahmed Tinubu and the manner with which the incumbent governor, His Excellency Babajide Sanwo-Olu has been piloting the affairs of our dear state since he assumed the office about four years ago.
"My dear good people of Lagos, from the onset of this democratic dispensation in 1999, I have been a committed member of the Peoples Democratic Party (PDP) in Lagos State. You will also recall that I had even on the platform of the party, contested for the gubernatorial and senatorial seats respectively in 2011 and 2015."
Also speaking Director General, Democrat Group and Chairman of the All Support Groups of the PDP in Nigeria, Asiwaju Elegbede who also defected with his supporters to the APC, urged people to go back to their various local government areas to mobilize their members to ensure that the governor is re-elected.