Tracka uncovers N8.6bn paid to 'no-show contractors' in 2022 FG budget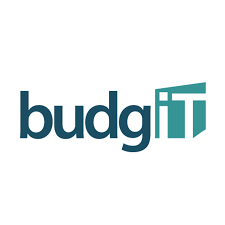 Tracka, BudgIT's service delivery promotion platform, which allows citizens to collaborate, track, and give feedback on public projects in their communities, has uncovered N8.6 billion payments to twenty-six contractors for 19 projects across nine states that have either been abandoned or not done.
Some of these projects include the payment of N542 million to Abu-Halawa International Limited between December 2020 and April 2023 under the Federal Ministry of Water Resources for the Construction of Jare Earth Dam in Katsina. Nothing has been done on the site to date. The payment of N630 million to Babar Global Services Nigeria Ltd and Foundation
Solid (NIG) LTD between July 2022 and September 2023 under the Federal Ministry of Water Resources for the Construction of the Ogbese Multi-Purpose Dam Project, Ekiti. This site has been abandoned since 2021. And the payment of N400 million to Laralek Ultimate Ltd in March 2023 under the Federal Ministry of Works and Housing for the Limited Rehabilitation of Opo Malu Road, Saki, Oyo State. The contractor for this site has never reported to the site to date.
These and other payments for non-executed projects were uncovered in the 2022 Project Tracking Report themed "Empowering Communities for Economic Growth." The report reviews Tracka's work and documents findings from the 3,691 projects monitored across 22states in Nigeria between August 2022 and August 2023. Of these projects, 2,037 were completed, 1,012 are ongoing, 533 were unexecuted, and 109 have been abandoned as of the time of filing this report.
Under Capital Projects, Kebbi had the highest completion rate at 76%, Oyo had the lowest at 25%, and Taraba had the highest rate of abandoned projects at 27%. Regarding Constituency Projects, Bauchi had the highest completion rate with 97%, Oyo had the lowest with 28%, while Nasarawa, with 23%, had the highest rate of abandoned projects. The report also gives an overview of the implementation of 2022 Constituency and Capital projects across 15 states and highlights pertinent needs and abandoned projects across them.
BudgIT's Country Director, Gabriel Okeowo, expressed displeasure over contractors' non-execution of commissioned projects. "Despite the clamor for increased allocations to capital expenditure by FG and subnationals, our tracking exercise has revealed that capital projects are the largest conduits of embezzlement and misappropriation. Lack of effective
oversight on the part of the legislators and Ministries, Department, and Agencies has largely contributed to the high level of poor project execution and, in some cases, outright abandonment of projects."
He reiterated the above while addressing the report's findings, adding that "Governments at all levels need to take public project execution more seriously, considering the huge infrastructure gaps we are grappling with as a nation. We also hope that the new administration of President Asiwaju Bola Ahmed Tinubu will find a way to block these loopholes and leakages; if not, our expenditure will amount to pouring water into a basket."
We call on the anti-graft agencies (the Independent Corrupt Practices Commission, ICPC, and the Economic and Financial Crimes Commission, EFCC) to question and probe these misappropriations in the 2022 budget expenditures and prosecute erring contractors. We also call on elected representatives to pay attention to the needs of their constituents and abandoned projects highlighted in the report, as they serve as pointers to where public funds should be directed to ensure efficient use of scarce public resources.
The report can be downloaded here: https://www.tracka.ng/#/downloads/home