Transcorp group records growth in revenue, gross earnings in Q1 2023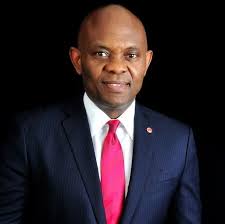 Transcorp Group sustained its growth trajectory and ended the 2022 financial year with gross earnings of N134.7 billion, a 21% increase from N111.2 billion recorded in 2021. 
This growth was largely driven by the power and hospitality businesses, according to the Group's Chief Financial Officer, Joseph Adegunwa, who presented a comprehensive overview of the Group's performance, highlighting key achievements across its portfolio
Gross profit grew by 21 per cent, closing at N66.4 billion in 2022, from N54.8 billion in 2021. 
Despite facing inflationary pressures and adverse economic factors, the Group was able to sustain a gross profit margin of 49%. The Group's cost-to-income ratio reduced from 79 per cent in 2021 to 78 per cent in 2022, demonstrating its operating efficiencies.
Transcorp ended the year with a PBT of N30.3 billion, an increase from N28 billion in 2021. This impressive performance resulted in an increase to the Company's asset base, shareholders' funds, and consequently, a 150per cent growth in dividend payment. 
Under the Tony Elumelu leadership, Transcorp has pursued a consistent policy of, where prudent, rewarding shareholders with a progressive dividend policy.
The company has declared a N2 billion dividend payment for 2022. 
In Q1 2023, the Group recorded N32.4 billion in gross earnings, reflecting an improvement from N31 billion, despite facing economic and gas challenges, that affected the power business's generation capacity. 
The year 2022 will be the 5th consecutive year of unbroken dividends payment by Transcorp, since the Elumelu led team assumed leadership of the conglomerate. 
Prior to the change in ownership and management in 2011, Transcorp had operated since inception without dividends to its shareholders.
Although an exchange loss recognized on foreign-denominated liabilities impacted the Group's profitability, Transcorp maintained its revenue growth in Q1 2023. 
Commenting on the Q1 2023 financial highlights,. Adegunwa said: "We are optimistic about a full rebound in Q2 2023, with the increased-generated capacity from our power business and higher occupancy from our hospitality business."
Group President/CEO, Dr. Owen Omogiafo, also highlighted Transcorp's ESG initiatives and progress in reducing its carbon footprint, supporting local communities, and promoting diversity, equity, and inclusion. 
"Transcorp is about sustainability. We will continue to execute our sustainability strategy of transforming our world to create positive environmental, social, and economic impact across our businesses and communities."
"We are optimistic, and we remain focused on our strategic objectives of fully optimizing our existing assets to ensure we consistently and sustainably deliver value for our stakeholders," he said.
Dr. Omogiafo disclosed that there are no current plans to list the company's power business on the stock market.
Transcorp aims to continue to focus on the exploration of OPL 281 to realize its integrated gas-to-power strategy, redefine hospitality standards in Nigeria and beyond, and increase its daily average available and generated capacity in Nigeria's power sector. 
Transcorp is also launching a world class event center in Abuja to consolidate its hospitality business, even as it continues its expansion to major cities, including Lagos, where it is developing a 300-key 5-star hotel.