Transforming Lagos: the remarkable accomplishments of Sanwoolu, By Rasheed Anbali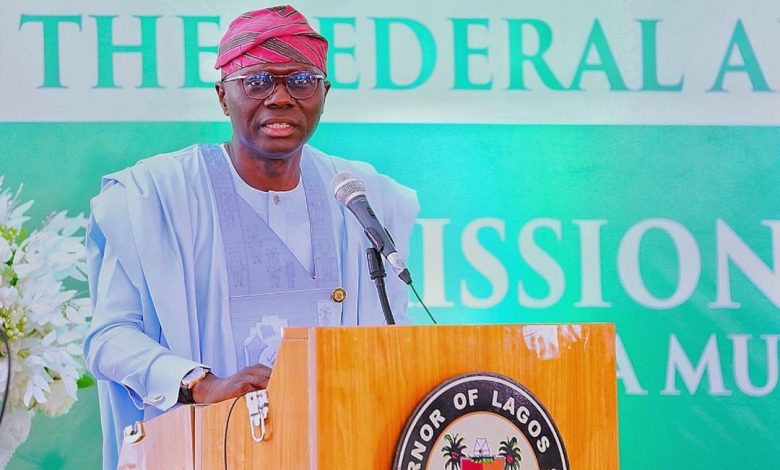 Lagos State, one of the busiest and most populous states in Nigeria, has undergone significant changes since Governor Babajide Sanwoolu took office in May 2019. Sanwoolu, who is a renowned administrator and technocrat, has been able to execute a broad range of policies and initiatives that have transformed the state's social, economic, and political landscape.
As the largest city in Nigeria and the economic hub of West Africa, Lagos State is home to over 20 million people. It is also one of the fastest-growing cities in the world.
One of the most remarkable achievements of the Sanwoolu administration is the massive investment in infrastructure development across the state. Under his leadership, Lagos has witnessed a significant expansion in road networks, bridge construction, and other critical infrastructure projects that have improved the state's connectivity and accessibility. The Lagos-Badagry Expressway, for instance, which had been in disrepair for years, has been reconstructed to provide a smooth ride for motorists and commuters alike.
Furthermore, the Sanwoolu-led government has implemented policies and initiatives to enhance public transportation in Lagos State. One of the most notable is the Lagos Ferry Service, which provides an affordable and efficient means of transportation for residents and visitors alike. The service currently operates over ten routes across the city, connecting different parts of the state by water transportation. This initiative has not only reduced traffic congestion but also provided a safer and faster mode of transportation.
In addition, the Sanwoolu administration has demonstrated a significant commitment to education in Lagos State. Through its EKOEXCEL program, the government has prioritized education, particularly at the primary level, by investing in infrastructure, teacher training, and other critical interventions. This program has improved the quality of education in public schools across the state, resulting in better academic outcomes for students.
Another notable achievement of the Sanwoolu administration is the implementation of the Lagos State Health Insurance Scheme, which provides affordable health insurance to residents of Lagos State. The scheme has increased access to healthcare for low-income earners, thereby reducing the burden of out-of-pocket health expenses on families.
Furthermore, the Sanwoolu administration has been at the forefront of environmental sustainability in Nigeria, launching various initiatives to promote waste management and pollution control. The Blue Box Program, for example, provides a platform for the collection and recycling of waste materials in the state. This initiative has not only created jobs but also improved the environment and reduced the rate of plastic pollution in Lagos.
with a projected population of over 32 million by 2050. With such a rapidly growing population, ensuring food security has become a critical concern for policymakers in Lagos State.
In recent years, the government of Lagos State has placed a greater emphasis on agriculture, recognizing its potential to create jobs, boost food production, and improve the overall quality of life for Lagosians. Under the leadership of Governor Babajide Sanwoolu, the government has launched several initiatives aimed at promoting agriculture in the state.
Agriculture Policy and Investment
I am more fastinated about the admnistaon strides in agriculture and the development achieved so far. Food is very essential for intellectual growth and the governor is up and doing to make it available in abundance.
One of the first steps taken by Governor Sanwoolu to promote agriculture in Lagos State was to develop a comprehensive agriculture policy. The policy aimed to make Lagos State a hub of agricultural innovation and to promote the use of modern technology in farming. The policy also included measures to improve the value chain of agricultural produce and to encourage investment in the sector.
To achieve these goals, the government of Lagos State increased its investment in agriculture. In 2020, the Lagos State government allocated N22.7 billion to agriculture in its budget. This was a significant increase from the N7.9 billion allocated in 2019. The increased investment has been used to support smallholder farmers, promote agro-processing, and develop new agricultural technologies.
Promoting Access to Finance for Smallholder Farmers
Smallholder farmers make up the majority of the agricultural sector in Lagos State. However, many of them face significant challenges in accessing finance. To address this, Governor Sanwoolu launched the Lagos State Agriculture Development Fund (LSADF) in 2019. The LSADF is a N5 billion agricultural loan scheme designed to provide affordable financing to smallholder farmers in Lagos State.
The LSADF offers loans of up to N2 million to smallholder farmers at a low-interest rate of 5% per annum. The loans are intended to support the purchase of farm inputs, equipment, and the development of agricultural infrastructure. The scheme has been a resounding success, with over 3,000 farmers benefitting from the scheme in its first year.
Improving Agricultural Infrastructure
Another area where Governor Sanwoolu has made significant strides is in improving agricultural infrastructure in Lagos State. This has involved developing new agricultural technologies, upgrading existing infrastructure, and constructing. There is also an Institute called Lagos State Agricultural Institute, Araga Epe. The facility trains more than 300 students per session and they equip them with capital for take-off.
The Sanwoolu administration has demonstrated a remarkable commitment to improving the lives of Lagosians through various policies and initiatives. From infrastructure development to education, healthcare, environmental sustainability, and agriculture. The governor has been able to execute his vision for a better Lagos State. While there is still much work to be done, the Sanwoolu administration has made significant progress towards achieving a more prosperous, sustainable, and equitable Lagos State.
In a bit to have a sustainable continuity, the present administration deserves a second term. A vote for Sanwoolu is a vote for continuity. He has done it and he will do it again.