Tribunal upholds Makinde's re-election as Oyo governor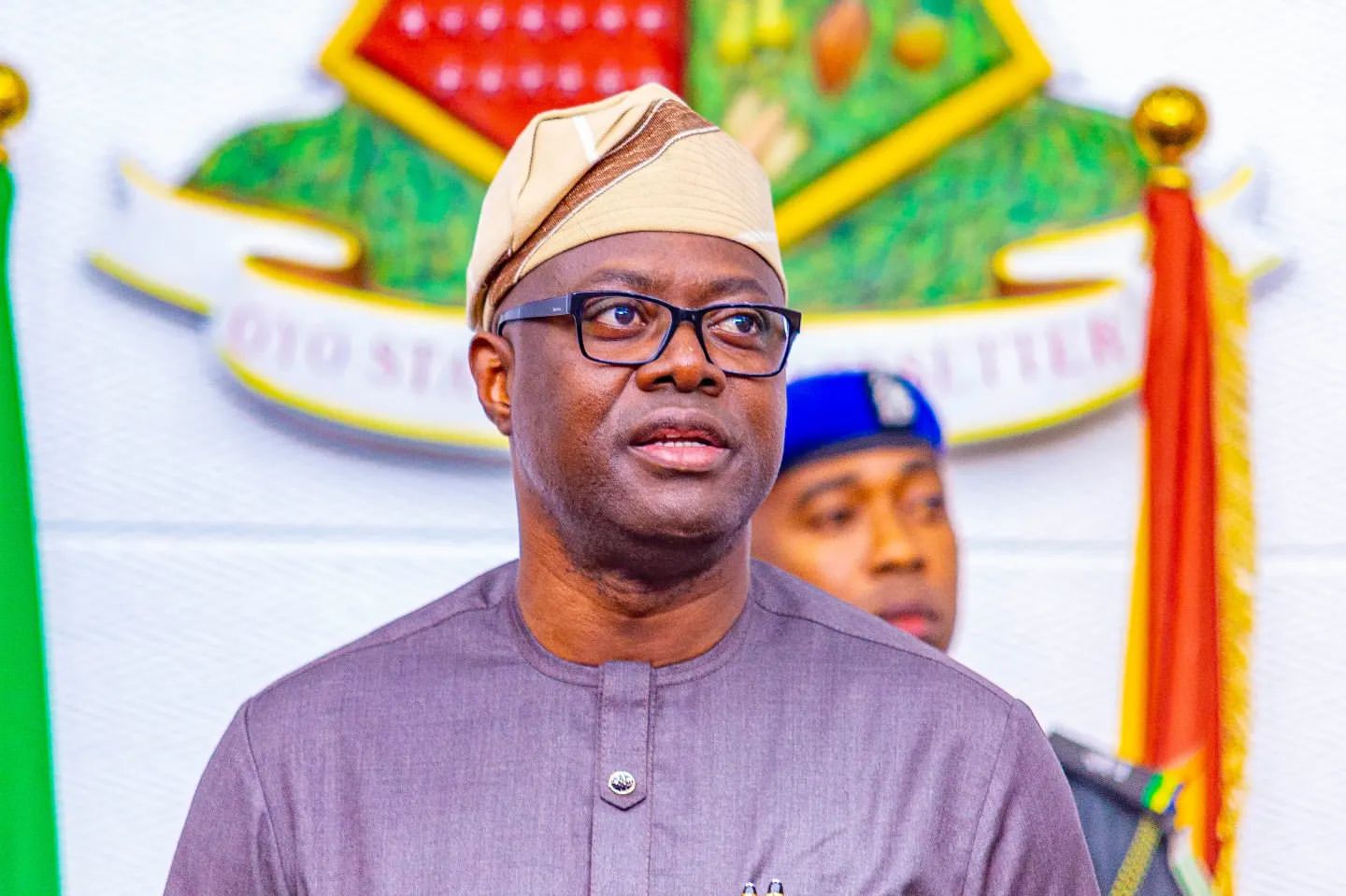 The Governorship Election Petition Tribunal in Ibadan, the capital of Oyo State, has upheld the re-election of Governor Seyi Makinde of the Peoples Democratic Party (PDP), as announced by the Independent National Electoral Commission (INEC).
The tribunal's unanimous ruling, delivered by Justice Ejiron Emudainohwo and supported by Justices Baraka Wali and I.S. Galadima, dismissed the petition filed by Babatunde Ajala, the governorship candidate of the Action Alliance (AA), and imposed a cost of N600,000 against him.
In the governorship election held on March 18, Governor Makinde secured 563,617 votes, defeating his closest rival, Senator Teslim Folarin of the All Progressives Congress (APC), who received 251,230 votes. Chief Adebayo Adelabu of the Accord party came in third with 38,757 votes. However, neither Folarin nor Adelabu filed any petitions against Makinde before the tribunal.
The tribunal also awarded N100,000 in favor of INEC, and N250,000 each in favor of Governor Makinde and the PDP. While INEC requested a cost of N300,000, Makinde's counsel sought N5 million, and the PDP, N3 million. The petitioner's counsel, however, pleaded for forgiveness from the senior legal counsel and the panel.
Prior to the judgment, Mr. Etibo Orowo King, the lead counsel to Ajala, withdrew the case, stating that it was done to preserve the current peace in the state.
He clarified that it was not a judgment but a ruling on their application to withdraw the petition.
Kalejaiye, representing Governor Makinde, called for an amendment to the Electoral Act to establish a threshold where candidates who fail to achieve a specific number of votes would be ineligible to file petitions against the election winner. The panel agreed to forward this request to the National Assembly.
The PDP counsel also expressed support for amending the Electoral Act to incorporate a threshold for petitioners' eligibility before election tribunals.
After the judgment, Kalejaiye stated that the petition brought by the Action Alliance against Governor Makinde's emergence in the March 18 election had come to its final end.
He criticized candidates and political parties with minimal election performance for wasting judicial time by challenging candidates who secured a significantly higher number of votes.
Kalejaiye emphasized the need to amend the Electoral Act to establish a threshold, suggesting that candidates who do not achieve at least 25 percent of the total votes cast in a state should not be allowed to approach the election tribunal.
He argued that only serious petitioners should have access to the court, thus calling for the amendment of the Electoral Act.