Two-month old baby stolen at graduation party in Ilorin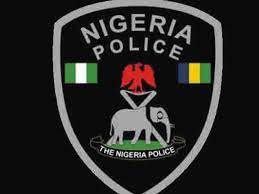 By Mosunmola Ayobami, Ilorin
A two-month-old baby, Usman Idris, has been stolen from his mother during a school graduation ceremony in Ilọrin, the Kwara State capital.
Sources familiar with the development told our correspondent that the incident occurred around 3:00 pm on Saturday during the event held at the school premises at Deeper Life area, Sawmill, Ilọrin.
The mother of the missing child, Sekinah but popularly known as Iya Mujidat, confirmed the issue to our correspondent on Sunday.
She described the suspect as a 'tall, fair complexion woman dressed in a purple Ankara with a black headscarf.
"She came to me about two weeks ago that she wanted to learn how to make snacks. I accepted her but I don't know any of her family members or where she stays and don't even have her number.
"We went to the graduation together and she offered to help me carry the baby when I accompanied the elder brother, who was graduating to collect his certificate.
"That was the last we saw of her. We have reported the case at 'A' Division Police Station in Surulere, Ilọrin but have yet to hear from them," the mother said.
Telephone calls to the police spokesman, Ajayi Okasanmi (SP) were not answered before the filing of this report.