Two-storey shopping plaza collapse in Abuja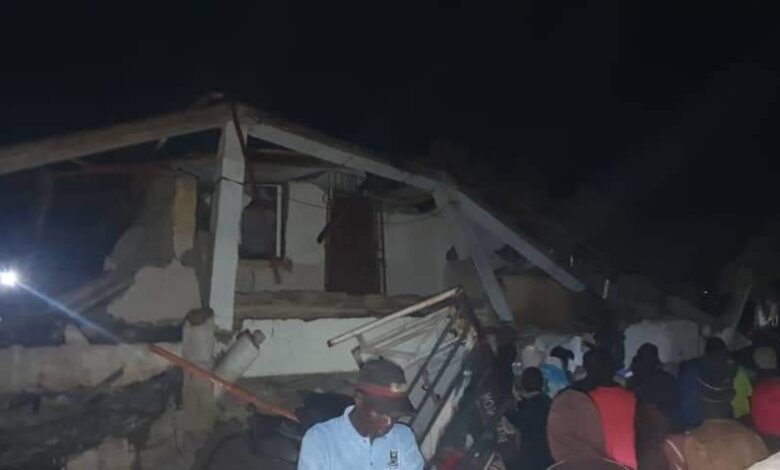 A two-storey shopping plaza has collapsed in the Garki Village area of Abuja.
The incident occurred on Wednesday around 11:50pm during a heavy rain.
According to TheCable, the structure, situated near Lagos Street, collapsed due to the downpour.
Former aide to the past FCT minister, Ikharo Attah, confirmed the occurrence at 2am on his Facebook page.
Attah stated that 37 individuals were successfully rescued from the debris and that rescue teams continue to work towards freeing more trapped individuals.
Additionally, he mentioned that two seriously injured individuals, in addition to those who were rescued, are currently receiving medical treatment.
"Two storey Plaza collapsed in Abuja at Lagos Street , Garki village area of Garki District. The plaza served both commercial and residential purposes.
"So far 37 persons have so far been evacuated to Hospital, Two 'Fatally injured'. Others reportedly still trapped
"Rescue team and others are on ground.
Rescue operations on but slowly due to ongoing drizzling rain.
"They are making frantic efforts at getting an excavator to remove people from the rubble
More details later…