Umo Eno files appeal against disqualification as Akwa-Ibom PDP guber candidate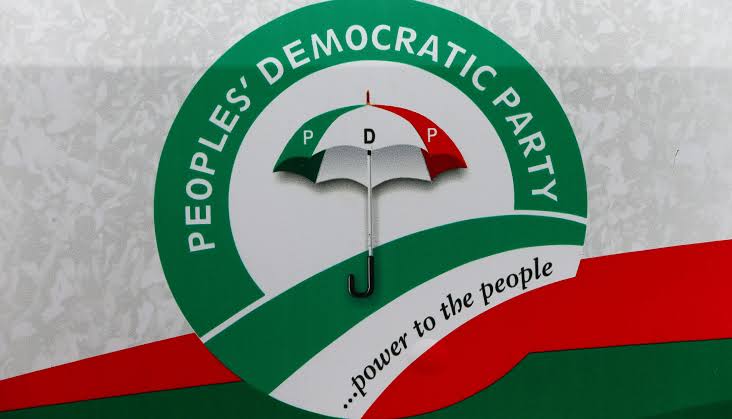 The Peoples Democratic Party (PDP) has formally disowned the governorship claims by a House of Representatives member, Mr Michael Enyong, insisting that Pastor Umo Eno remains its authentic candidate for the 2023 governorship elections in Akwa Ibom State.
This is the basis of an appeal filed by the party at the Court of Appeal in Abuja, challenging the judgement of a lower court which was in favour of Hon. Enyong.
The PDP has also filed a stay of execution notice at the Appeal Court, following the determination of the substantive appeal.
Hearing on the appeal is expected to commence next week.
Following the pending appeal by the PDP, a Federal High Court in Abuja has adjourned hearing on the applications by Pastor Eno.
Pastor Eno was applying to be joined in the suit as an interested party, and was also praying that the court grants stay of execution in the judgement given two weeks ago.
However the presiding judge, Justice Obiora Egwatu upheld the arguments of Mr Enyong that since the PDP has already made an appeal at the appellate court on the same matter, it was necessary for the High Court to adjourn till March 15, when the matter would have been concluded at the Appeal Court.
Hon. Michael Enyong had gone to the Federal High Court in Abuja to allege that he was the authentic winner of the PDP primaries.
The PDP primaries was supervised by Edo State Deputy Governor, Phillip Shuaibu, monitored by officials of the Independent Electoral Commission (INEC) and held at the popular Nest of Champions stadium.
On the same day, Hon. Enyong organized an event in his personal house in Ewet Housing Estate, Uyo and declared himself the winner-and it is on this basis that he wants to be recognized as the party's candidate.
The pending applications for stay of execution by both the PDP at the Appeal Court and Pastor Eno, means that he (Pastor Eno) remains the candidate of the party for the Akwa Ibom State governorship race.