UNGA 2023: Kwara Governor to address summit on migration, meeting citizens' needs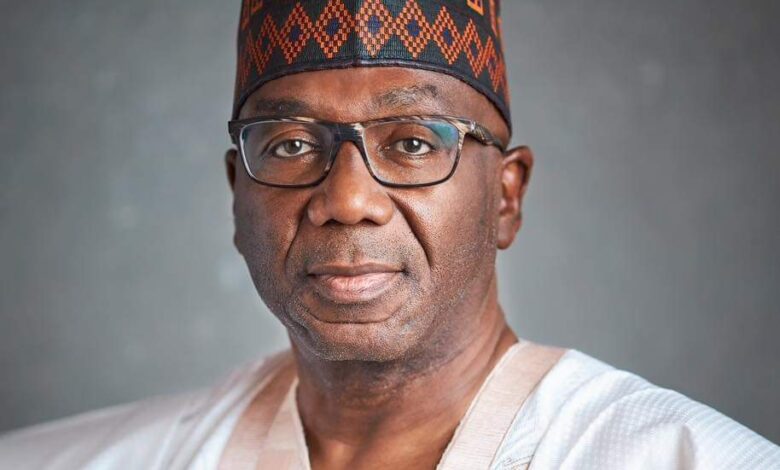 By Mosunmola Ayobami,Ilorin
The governor of Kwara State, Mr AbdulRahman AbdulRazaq would be making speeches at different events on the sidelines of the 2023 United Nations General Assembly in New York, United States.
It would be recalled that Abdulrazaq was on the entourage of President Bola Tinubu who was scheduled to make his first address to the General Assembly on Tuesday.
This was made known by the Governor's Chief Press Secretary, Rafiu Ajakaye, in a statement issued on Monday.
Explaaining the itinerary of the governor, Ajakaye said " Around 3p.m. N.Y. time on Monday, the Governor will join other leaders, development partners, and diplomats to discuss 'stemming migration flow by providing basic needs' the main theme of the Nigeria Economic and Trade Summit 2023, organised by the Nigeria Governors' Wives Forum.
"The Governor is expected to make remarks on how scarce resources can be mobilised by all stakeholders to promote economic growth, inclusion and youth empowerment, and halt the menace of brain drain and its consequences for Nigeria and Africa".
He added " Abdurazaq is also billed to share experiences about resolving learning crisis in Africa, including resource mobilisation to bridge infrastructural gaps, increase school enrolment, and improve learning outcomes for the children".
According to him, the fireside event is jointly organised by Devex, media platform for global development community, and NewGlobe, an international giant in educational development initiatives.
He added " The Governor would speak alongside Jennifer O'Donoghue, senior fellow and deputy director, Center for Universal Education, Brookings Institution; Eric Hanushek, senior fellow, Stanford University; Shungu Gwarinda, executive director-Africa, CAMFED; Palwasha Hassan, senior technical and programme director, Mina's List; Mohammed Keana Sabo, founder, Almajiri Child Rights Initiative; and Shannon May, president and co-founder, NewGlobe; among others.
" The discourse will explore outcomes to help improve the quality of education in low-and middle-income countries, and also shine a light on what is needed to equip everyone from teachers to education ministries with the data tools needed to drive improved learning outcomes for all.
" The Governor is also taking part in other events at the UNGA, including a lunch where President Tinubu will address and rally investors and other stakeholders behind the economic direction of his administration".