UPDATE: Adedoyin, two others to die by hanging for the murder of Adegoke, OAU Postgraduate student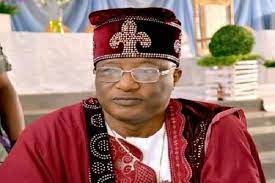 By Deborah Oladejo, Osogbo
The Osun State High Court, sitting in Osogbo, has sentenced Dr. Abdulraman Adedoyin, owner of Hilton Hotel, Ile-Ife to death by hanging for the murder of Timothy Adegoke, a Master's student of the Obafemi Awolowo University (OAU), Ile-Ife.
Adegoke's death occurred between November 5 and 7, 2021 at the hotel.
The presiding judge, who is the Chief Judge of the State, Justice Adepele Ojo while delivering judgement on Tuesday, found Adedoyin, and two of his staff; Kazeem Oyetunde and Adeniyi Aderogba guilty and sentenced them to death.
Ojo held that the circumstantial evidence available to the court, pointed to the killing of Adegoke while being a guest at the hotel owned by Adedoyin.
She said that Adedoyin's decision not to enter the witness box did not help him, as the circumstantial evidence had shifted the burden of proof on him.
She dismissed the alibi pleaded on his behalf by his counsel, who said the hotel owner was in Abuja for many days around the time of the death of the late Adegoke.
The judge held that the Hilux vehicle which was used by the accused persons to convey the body of Adegoke to where he was buried, as well as the hotel where he died belonging to Adedoyin be forfeited to the state.
She also held that education of the children of late Adegoke be placed under the sponsorship of Abdulraman Adedoyin's estate up to university level and completion of the National Youths Service Corp (NYSC).
She also ordered the police to work with Interpol for the arrest of Roheem Adedoyin, son of accused, who has been on the run since 2021.
The judge announced that Roheem had become a wanted man, and the police has to find him immediately.
It would be recalled that Adedoyin and six workers of the hotel – Magdalene Chiefuna, Adeniyi Aderogba, Oluwole Lawrence, Oyetunde Kazeem, Adebayo Kunle, Adedeji Adesola – were arraigned on 18 counts bordering on murder, conspiracy and felony by the state.
Three of them, Adebayo Kunle, Oluwole Lawrence and Magdalene Chiefuna were discharged and acquitted of all the charges against them.
The court held that the seventh defendant (Adedeji Adesola) was "carefully chorographed into the act" adding that "the circumstance around her were not strong to found her culpable of count 1, 2, and 3."
After the plea to tamper justice with mercy by both the defence and prosecution counsels on behalf of Adesola, who was found guilty of charges levelled against her, Ojo adjourned till tomorrow (Wednesday) for her sentencing.