Uzodimma praises police for foiling attack on INEC headquarters in Imo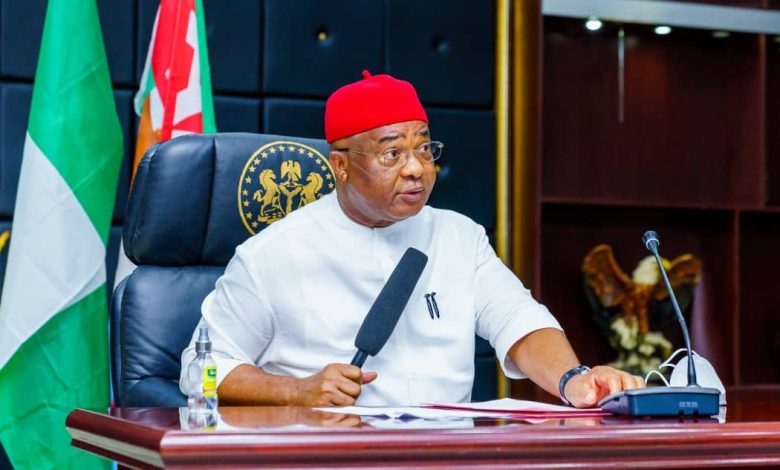 Imo State Governor, Hope Uzodinma has praised the police command and other security agencies in the state for foiling attack on the Independent National Electoral Commission (INEC) headquarters in Owerri.
Gunmen stormed the INEC premises early Monday morning and set off granade that damaged parts of the office buildings and burnt some pick up vehicles.
Police responded swiftly according to reports and resisted the attack which led to the killing of three members of the gang that attacked the office and arrest of others.
During on the spot assessment of the damage, the governor regretted that despite his appeal to those perpetrating crisis in Imo to stop and embrace peace, they have not abandoned their evil ways.
Uzodimma said the security system in the state has been strengthened to respond and deal with any criminal. He urged security agencies not to relent in their efforts to rid the state of criminal elements.
Uzodimma said: "Just yesterday, at the St. Thomas Moore Catholic Church, New Owerri, I admonished the actors and players of insecurity in the State to redress and embrace a peaceful and lawful course but unfortunately, they chose to persist in their venture by attacking the office of the Independent National Electoral Commission (INEC) in Owerri this morning.
"Kudos to the Nigerian Police Force and other security agencies for the collaborative effort in foiling the attack. While some of the attackers lost their lives, some were caught alive and investigation has commenced even as I have charged the Police authority to be swift and prudent in unraveling details behind this attack.
"In a related development, I commend the joint security team in the State for their prompt response and success in rescuing the Craneburge Staff who were abducted from construction site, along the Owerri-Okigwe road, on 9th December 2022. It is quite unfortunate how some people chose stagnation against progress. The contractors are working for the good of everyone and it is expected of the people to offer hospitality and not hostility to them.
"I am indeed elated at these successes by our security agencies today. The security network and intelligence across the State has been beefed up to guarantee the safety of all throughout this season and beyond.
"Yes, we have achieved a lot in restoring stability in our dear State but so long as the criminals remain unrepentant, we will never relent on our efforts in wiping them all out for the safety and peace of everyone."