Veteran artist, Kolade Oshinowo, opens new solo exhibition in Ikoyi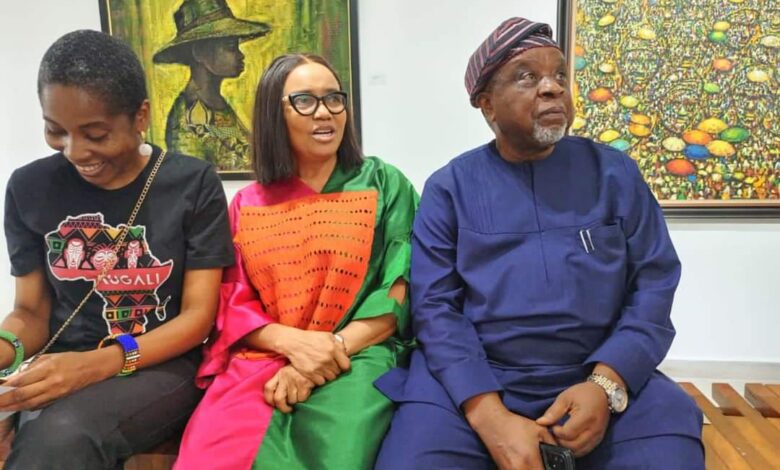 Veteran artist, educator and influential mentor in the arts industry, Kolade Oshinowo, on Sunday opened his solo exhibition with the theme 'Enduring Passion' at Ko Gallery, Ikoyi, Lagos
Expectedly, the show according to Mufu Onifade, a renowned painter who shared the pictures on Facebook attracted the creme-de-la-creme of the Arts industry.
Many of the big names in the visual arts who have worked with Oshinowo, his former students who themselves are now masters of the game and close associates were in attendance.
The presence of Joke Silva, a Nollywood veteran and acclaimed thespian added colour and elegance to the opening ceremony. Joke Silva's entry was grand and she enjoyed the thrills of an iconic celebrity that she is.
In all, Oshinowo proved that he is still the grand master of the game.
Commenting on the exhibition, Mufu Onifade wrote: "the works he exhibited speak volume about the quality that makes the artist. Indeed, Oshinowo still remains the most prolific artist in Nigeria. And I doff my hat!"