Violence poses threat to women participation in politics-UN representative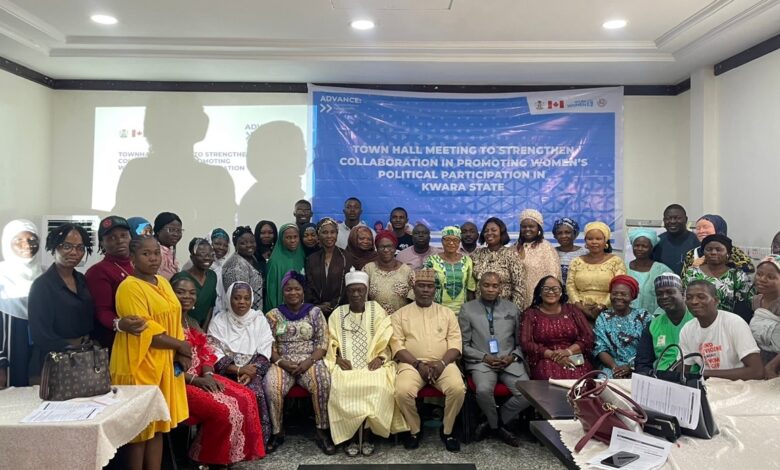 By Mosunmola Ayobami, Ilorin
The UN Women Country Representative to Nigeria and the Ecowas region, Beatrice Eyong, has identified the prevalence of violence against women as a major threat to their participation in the political process.
She said an election is not deemed to be in compliance with international obligations and standards unless it includes the opportunity for full and equal participation by women and men as voters, candidates, election officials, observers, and election observers.
Eyong, who was represented at a town hall meeting to strengthen collaboration in promoting women's political participation held in Ilorin on Wednesday. by Mr Desmond Osemhenije said this type of violence reinforces traditional stereotypes and roles given to women, using domination and control to dissuade and exclude them from politics and a major impediment to inclusive governance and global progress toward gender equality and achievement of the SDGs.
"During past elections in Nigeria, female politicians and the wives and family members of male political candidates have not only experienced heightened levels of gender-based hate speech, but have in some cases, been directly targeted by thugs and criminals for physical violence, including sexual abuse. "Women have reported the institutionalization of sexual violence against women aspirants to political office who were expected by 'king-makers' to provide sexual services in return for political favors; this unwritten code reinforced the rationale used by families and society at large to deter women from participating in politics.
"The gruesome murder of the Kogi State PDP Women Leader, Mrs Salome Abduh who was burnt to death during the off-cycle governorship elections in 2019 is an unfortunate example of VAWP manifested through physical violence," she said.
She added that women's leadership and participation in governance is significantly restricted in many parts of the world, and in Nigeria, the situation is acute.
This, she added, is evidenced by abysmally low representation of women in parliament, which is currently less than 4 percent.
She emphasized the need to raise awareness about the violence, create new norms and standards against it, construct processes to register and respond to complaints, provide services for women who are victims and punish the perpetrators of violence.
She also encouraged women to break the culture of silence, by reporting to relevant bodies their experiences of violence in political processes.
In his welcome address, Chief Executive Officer, Royal Heritage Health Foundation, Mr Olusoji Sogunro, represented by programme officer, Abimbola Oyinloye said Kwara was picked as one of the states to benefit from the program as it is a political forward state regarding the number of women appointees of the current administration.