Visa ban: Tinubu heads to Abu Dhabi to resolve UAE diplomatic row with Nigeria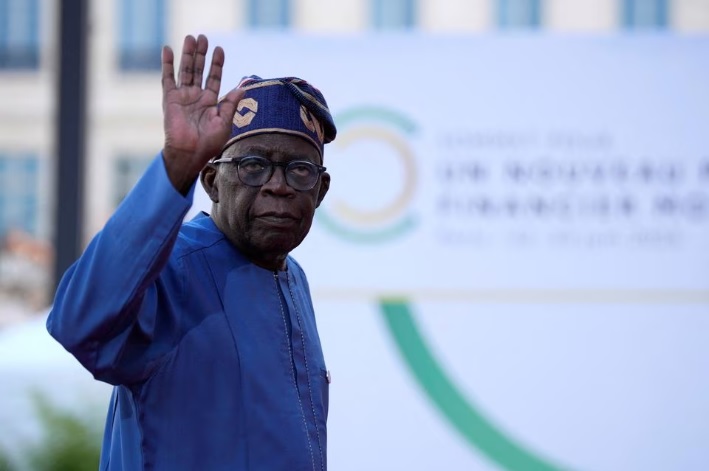 President Bola Tinubu left New Delhi, India early Sunday morning for Abu Dhabi to meet with the President of United Arab Emirates and other senior government officials to resolve the lingering diplomatic row between Nigeria and that country over visa ban.
UAE authorities banned Nigerians from visiting their country last year October following many reported cases of violent crimes said to involve Nigerians.
The visa restriction is also not unconnected with trapped cash of Emirates Airline which is put at over $300million according to aviation industry sources.
The Central Bank of Nigeria (CBN) has not been able to meet the demands of many foreign Airlines to repatriate funds due to foreign exchange crisis Nigeria has been facing in the last couple of years.
The CBN is reported to have over $8billion backlogs of foreign exchange commitments to clear which the Acting CBN Governor, Mr. Folashodun Shonubi, has now promised to clear within the next one month.
Diplomatic sources told WesternPost that the government of UAE imposed visa ban on Nigerians, a gesture Nigerian government immediately reciprocated under the principle of reciprocity in diplomatic relation, to force the hands of the Federal Government of Nigeria to get CBN to release the money of Emirates Airline.
The ban has affected bilateral relationship between the two countries and people to people economic and cultural engagements.
Tinubu recently promised to personally intervene in the rift and reach a resolution when he accepted the Letter of Credence of the new UAE Ambassador to Nigeria.
National Security Adviser, Mallam Nuhu Ribadu, according to our sources, has been working behind the scene to ensure the two countries resolve the row for normal relationship to be restored.
Tinubu after the stop in Abu Dhabi is expected to return to Abuja Monday night or early Tuesday morning after which he will travel by weekend for the United Nations General Assembly in New York where he will deliver Nigeria's address and hold a sideline bilateral meeting with President Joe Biden alongside other engagements already lined up for him.