We can't fund education alone-LASG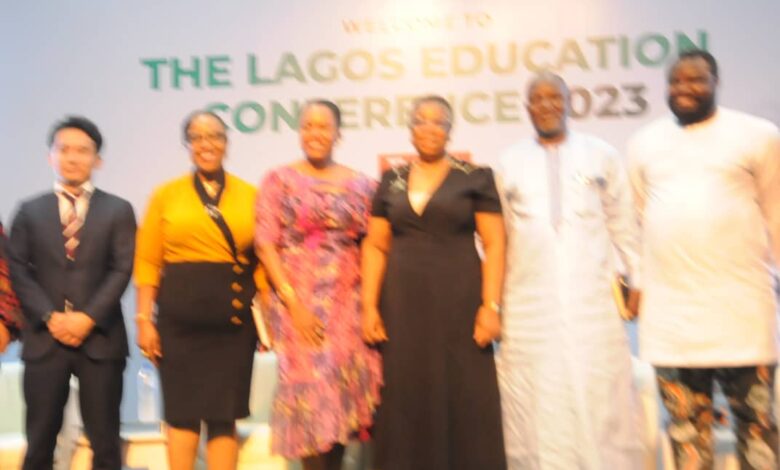 Lagos State government on Wednesday said it can't fund the education sector alone , adding that it needs the support of the private stakeholders to contribute to the sector in the state.
Commissioner for Education in Lagos, Mrs. Folasade Adefisayo stated this at the Lagos State education conference 2023 with the theme "Exploring the opportunities in public-private partnerships for educational development in Nigeria."
Mrs Adefisayo said Lagos State has a school population of millions of students across all levels; primary, secondary and tertiary.
She noted that the state runs on a policy of compulsory free and qualitative education to secondary school level, which require a substantial amount of funding that the financial resources of government cannot tackle alone.
She said: "It is no longer suffice to have a model of monolithic management of the education system by the public sector. That paradigm has shifted to a joint effort, a partnership between the private and public sector. It has moved to an area in which there are clear identification of roles, commitments and policy initiatives along timelines to birth a thriving economy where produced manpower from school system matches the economic realities or demands of our society.
"Over the years Mr. Governor has adequately funded the education sector, the annual budget of which recurrent expenditure takes close to 60 percent yearly while 40 percent goes for capital expenditure.
"Ladies and gentlemen, given the constraint on the capacity of government to fully and sustainably fund education, one must look to innovative method by which partnerships can be formed. It is indeed, logical that the private sector, who are the major beneficiary of school production, form alliance of sorts with government based on not just their corporate social responsibilities but on mutually benefitting alliances with the government.
"While private sector motive is essentially profit making, it is sound thinking when the sector invests in human capital development through the schools' system locally. It is this self-reinforcing system that will take us on the path of success and sustainability."
Also at the event, Permanent Secretary, Federal Ministry of Education, Mr Andrew Adejo commended Lagos State for always being at the forefront of innovation in the education sector and encouraged it not to relent.
Mr Adejo explained that the Federal Government had been carrying out similar projects in the sector and announced that the Tertiary Education Trust Fund (TETFUND), is coming up with a strategic and operational framework for entrepreneurship, employability and innovation, to enable an interface for research and development with the creation of industrial hubs.
Other participants at the conference harped on investment in the young people and improving the technical skills needed to face the future.