We don't fight over religion in Lagos- CAN Chairman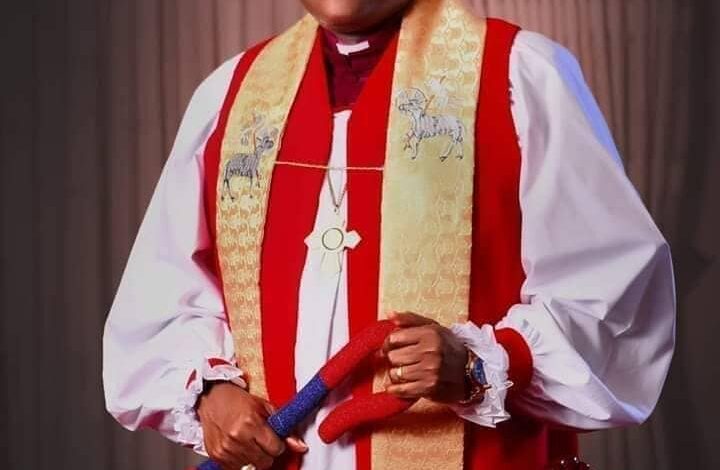 Chairman, Christian Association of Nigeria (CAN), in Lagos, Bishop Stephen Adegbite on Thursday said religious bodies do not fight over politics because all religious organisations in the state are one.
Bishop Adegbite made this known at the 2022 thanksgiving service organised by the Lagos Pilgrims Welfare Board for pilgrims who returned from Jerusalem and Jordan for the 2022 pilgrimage.
In his address, Bishop Adegbite prayed for Asiwaju Bola Ahmed Tinubu and other political leaders in Nigeria saying Nigeria will not be destroyed before and after the 2023 elections.
He said : "In Lagos we don't fight over religion. In the Southwest, we are not going to fight over religion. We have been living together and we will continue to live together as one. We pray for Tinubu and other political leaders. We pray Lagos will continue to remain peaceful before and after election. Nigeria will not be destroyed. "
First Lady of Lagos State, Ibijoke Sanwo-Olu in her address congratulated the pilgrims, noting that the trip must have impacted on them more positively.
"I congratulate the pilgrims who just returned from Jerusalem and Jordan pilgrimage. I hope you have learnt from it and you will use it in your different spheres of life.
"I know Lagos State will benefit from this spiritual exercise. I pray you put all you have learnt to lesson," she said.
Commissioner for Home Affairs, Prince Anofiu Elegushi, in his address, said that 488 Christian pilgrims were airlifted to Jerusalem and Jordan while 1,672 Muslims were airlifted to Saudi Arabia for the 2022 holy pilgrimage.
Elegushi said the covid-19 pandemic made government discovered Jordan after Israel closed its boarders. According to him, pilgrims now the advantage to go to Jerusalem and Jordan.
He urged the Pilgrims to be good ambassadors in the society.
Pastor Femi Emmanuel, who preached at the event, praised Governor Babajide Sanwo-Olu for the development being witnessed in Lagos State, even as he endorsed his second term in office.
He said: "I can see the Ikeja interchange in front of my church and I must commend that Governor Babajide Sanwo-Olu is truly working for the good of Lagos State.
"The whole of Lagos has turned to a construction site. We are feeling the impact and we are proud of him. Sanwo-Olu will come again the second term because of his numerous good works."