We'll campaign for Atiku as our presidential candidate-Oyo PDP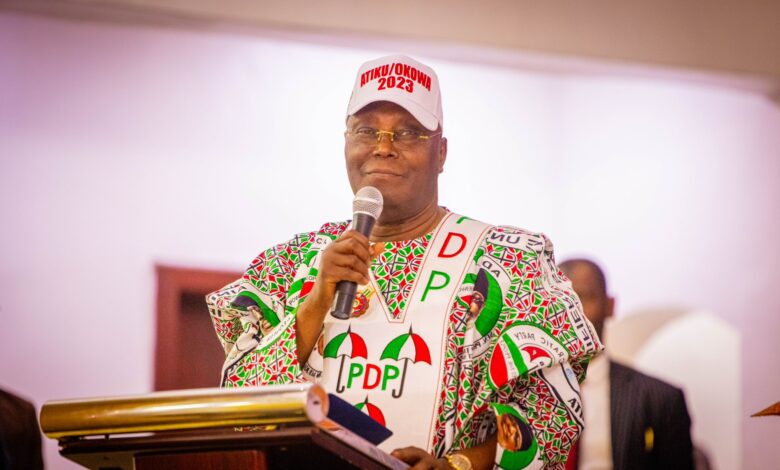 The Oyo State chapter of the Peoples Democtatic Party (PDP) has said it will campaign for Atiku Abubakar as it's presidential candidate despite Governor Seyi Makinde's membership of the Integrity Group.
The party's State Public Relations Officer, Akeem Olatunji said this in a chat with The PUNCH on Monday.
The Integrity Group led by Rivers State Governor Nyesom Wike and four others including Makinde have been at loggerheads with the party's leadership over their calls for the resignation of the National Chairman Iyorchia Ayu.
Wike had continued campaigns in Rivers without campaigning for Atiku, saying the party's leadership had refused to listen to them.
Olatunji however said that was not the case in Oyo State.
He said: "Our party in Oyo State is not alien to the PDP at the national level. PDP is still our party and is doing well, and we have a candidate, which is Atiku Abubakar. Atiku is still the candidate for the PDP in the state.
"Even the four other governors, have they ever told you that they have other candidates?
"The only thing is that Governor Seyi Makinde is the biggest brand to market any candidate in the state. So, as far as we are concerned, we are marketing all our candidates in the state under the PDP with the GSM brand, and as far as we are concerned, Atiku Abubakar is one of the candidates. So when it comes to party matters, we don't have any other candidate than Atiku Abubakar."