When does a kiss become a sacrifice beyond the elbow? By Gbenga Omotoso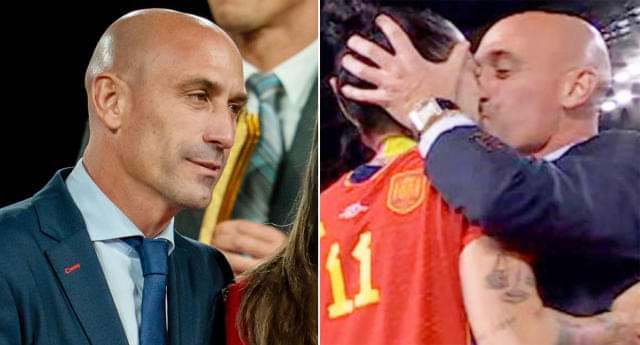 When does a kiss – a simple show of affection and admiration – become a sacrifice taken beyond the alter?
Ask Luis Rubiales, the Spanish FA boss, who has been accused of kissing women's team Captain Jennifer (just like our own Jennifer) Hermoso after winning the World Cup. That ordinary show of excitement is now a major boardroom and media subject that has sprouted a huge army of psychologists on a familiar but strange (sacred in some cultures) subject.
When does a kiss become a handshake beyond the elbow? How should adults kiss in a moment of exhilaration? Should it just be a mere peck on the cheek? Or on the forehead? Or on the neck? Or on the hands? Or a smack on the lips? Or a touch on the tongue with a tongue? Or the tongues cracking against each other as in a French kiss? Or the tongues roiling and rolling and the kissers moaning?
For how long should a kiss last? Should the eyes be closed or opened? Should the bodies be glued against each other as in a bear hug? Who should initiate a kiss?
These and other key questions are set to be answered by soccer authorities FIFA who think Rubiales' kiss was deeper than the occasion demanded. Jenni says Rubiales didn't have her permission to plant the controversial kiss. Did she protest? Is it a case of a moment of ecstasy after which the subject recovers to launch a protest? Why was she all smiles if she didn't enjoy it?
Busybodies and armchair critics whose business is nothing but other people's business are debating the matter, with some seeing it as another chance to examine the sexual peccadilloes or concupiscence of men in high places. A professor of repute who has pleaded not to be named for security reasons has also launched a research into the "complex" connection between soccer and kissing. At the end of it all, we should be able to answer the question, "when a kiss?"
-Omotoso is immediate past Commissioner for Information & Strategy in Lagos State