WHO chief urges humanitarian cease-fire in Gaza amid ongoing 'intense bombardment'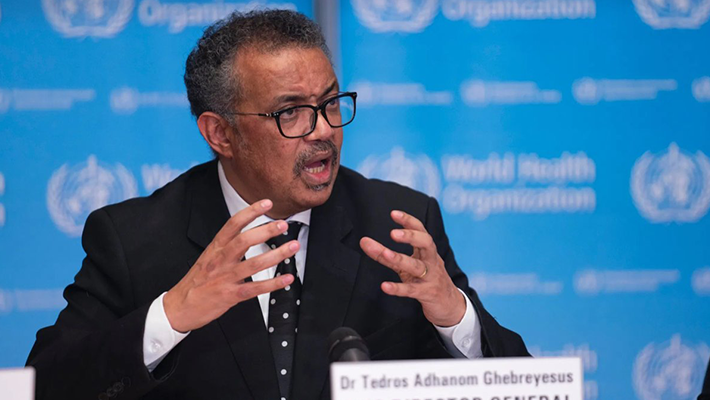 The Director General of the World Health Organization (WHO)Tedros Adhanom Ghebreyesus on Tuesday urged for all parties in Gaza to agree to a humanitarian cease-fire as "intense bombardment" in the blockaded Palestinian enclave continues into a second month.
"It has been a month of intense bombardment in Gaza. 10,000 people have died. Over 4,000 of them were children," Tedros Adhanom Ghebreyesus said on X, asking: "How long will this human catastrophe last?"
WHO urges "all parties to agree to a humanitarian ceasefire and work toward lasting peace," Tedros said.
He also reiterated a call he made earlier for the immediate release of hostages.
"History will judge us all by what we do to end this tragedy," he stressed.
The Gaza Strip has been under heavy bombardment since Hamas launched a surprise offensive against Israel on Oct. 7.
At least 10,328 Palestinians, including 4,237 children and 2,719 women, have been killed since then. The Israeli death toll, meanwhile, is nearly 1,600, according to official figures.