Why African-leader, Nigeria, deserves G-20 membership – Tuggar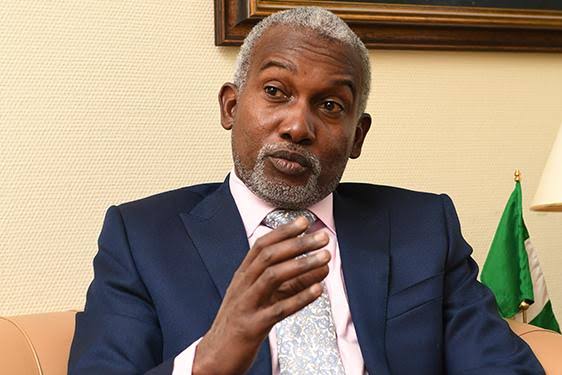 Minister of Foreign Affairs, Yusuf Tuggar, says Nigeria deserves a sole membership of the G-20.
He stated this during an interview with India-based Firstpost on the sidelines of the G20 summit in New Delhi, India.
The G-20 consists of 21 members, including Argentina, Australia, Brazil, Canada, China, France, Germany, India, Indonesia, Italy, Japan, Mexico, Russia, Saudi Arabia, South Africa, South Korea, Turkey, the United Kingdom, the United States, the European Union (EU), and the African Union (AU).
In response to why Nigeria should be part of the G-20, the minister highlighted Nigeria's status as the largest economy in Africa, emphasizing the pivotal role it has played in shaping decision-making processes across the African continent.
"We feel that Nigeria should be included as well. Being the most populous country in Africa and the largest economy, you know. The theme is one world, one family, one future," Tuggar said.
"We want that future to be democratic and the family should be democratised and more inclusive. So, 15 percent of Africans should be included in the same way that the EU and other European countries are included.
"We feel that there is room for the AU and Nigeria at the same time."
Speaking further on inclusion, Tuggar said India's support, being a key member of the G-20, will go a long way.
"We believe with the support of countries like India, and the forward outlook of Prime Minister Modi, we can get in there," he added.
"We need to be on the decision-making table of the largest economies in the world where you know key decisions that affect the whole world and that affect Africa."
In terms of the bilateral relationship between Nigeria and India, the minister said both countries share the same vision on economics.
"We will collaborate with India for that growth. While we were here, there were pledges for investment, upwards of $14 billion from the private sector, " Tuggar said.
"The federal government, of course, is there to support and create the environment for businesses to thrive. So, we're very optimistic. "
While responding to the military intervention suggested by the Economic Community of West African States (ECOWAS), the minister said deliberations were still ongoing.
"Absolutely, it is still on the table. You know, it's not the only option. It's not the first option but it is there. It is there to reinforce the need to hand over the reins of leadership to the democratically elected leader of Niger," Tuggar added.
"It has not stopped diplomatic efforts that are ongoing. You know, there are so many channels that are being used, and we are hopeful that they will succeed and we won't have to revert to a military option and military option doesn't mean war with Niger.