Why Akinwunmi should be NFF president – Osun FA chairman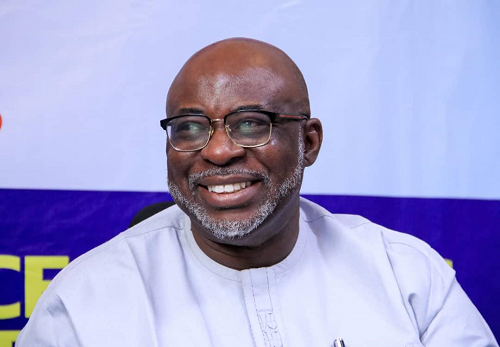 By Deborah Oladejo, Osogbo
Chairman, Osun State Football Association (OSFA), Chief Rasaq Mustapha said that the 1st Vice President of the Nigeria Football Federation, (NFF), Mr. Seyi Akinwunmi, deserves to be elected as the president of the nation's football governing body.
Akinwunmi is contesting for the presidency of NFF at the September 30 congress of the body, holding in Benin, Edo State.
Speaking at the monthly stakeholders' forum of the Osun State chapter of Sports Writers Association of Nigeria (SWAN), Mustapha said chairmen from the South West region of the country and beyond were supporting Akinwunmi because of his wealth of experience, human relations, exposure and preparedness for the onerous task of NFF president.
He said: "We all know that the position of NFF president is not for babies due to the fact that football has become an important sector in Nigeria. Whoever should get to that position must have been tested and certified as a thoroughbred professional who is not only able but fit, capable and possesses required leadership experience and exposure.
"Among all aspirants, majority of us support Akinwunmi because of his understanding of the game, his experience and exposure over the years.
"He is fully armed with a wonderful vision and template of how to develop football in the country and he is ready to invest his time and energy in the development of grassroots football for the benefit of all. This is why some of us are supporting his ambition as we believe that he would run the affairs of the federation democratically and in such a way that all states will benefit."
Mustapha also commended Minister of Youth and Sports Development, Mr. Sunday Dare, who, he said, has done well since his assumption of office.
"Our minister of sports is a good man. He is a man of policy who wants things to be done the right way which is evident in some of the polices he introduced. He has performed creditably well and we believe more can still be done before the end of the present administration at the centre," he said.