Why I celebrate people, By Simbo Olorunfemi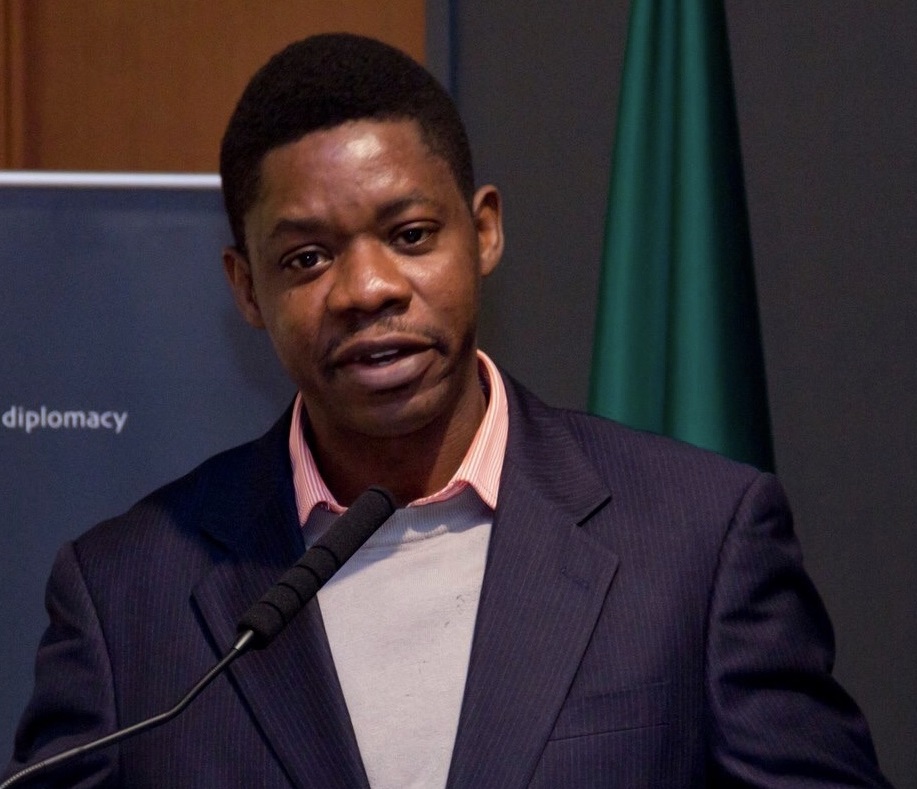 I didn't know until about noon yesterday that it was Dr Christopher Kolade's birthday. Had I known before the day, I would have done a tribute and cause for it to be published in the newspapers to coincide with the occasion of his 90th Birthday.
But the moment I got to know, things changed for me. Even though I was busy with a particular project that I was determined to turn in yesterday, I could no longer fully focus on it. I wasn't going to be at ease until I had done a befitting tribute in celebration of this icon. That was exactly how it turned out. No rest until it was done. The bonus was Premium Times being so kind to publish it, in spite of how late it was.
Well, heavens won't fail should I fail to fulfill this self-imposed assignment. In any case, I had failed on a few occasions. But the truth is, I feel bad every time I am unable to use the occasion of a Birthday to celebrate persons (even friends here) who I might have pencilled down ad deserving of a tribute.
I believe that people should be celebrated while alive. I believe that the good in people should be projected to appreciate them and inspire others to take a cue. I believe in using whatever platforms I have to project good deeds, to document good and positive stories, inspire people and reassure those on the right path that they are not alone.
I like to read people's stories. I like to hear people tell their stories. I believe everyone has a story. I believe that we don't tell our good stories enough. As I know positive stories don't necessarily sell, in comparison with negative, sensational stories, I believe the onus is on those of us who see the importance of documenting and sharing good and positive stories to continue to do so.
That I have faithfully done on TV, print and social media platforms over the years. It is a self-assigned responsibility. Even with time often a constraint, it is a responsibility I take seriously.
In celebrating people, it is not to make the point that such people are infallible or right about every of their actions. Sometimes, some of these people have flaws or have made mistakes that are in the public domain, it is my choice, in putting my spotlight on them, to focus on their positive works and strengths, those things that can inspire others.
I believe there is usually one good thing that can be found about a person, if we look closely enough and that we can wrap our tribute around. I do not have to agree with your views to acknowledge the beauty in the manner you express it, or even the force of your conviction. I can disagree with your conclusion and still celebrate your conviction.
I recently celebrated a TV personality here. Who would know he is someone I last saw in 1993, a day to my book launch where he was supposed to be the Book reviewer. For reasons unknown till date, he did not make the event the following day. It was not a good experience. But that is long in the past. He might have even had a genuine reason for not being there. We just had never met or spoken since then, until he called on seeing what I wrote about him here.
My friend is deserving of the tribute, given his rich pedigree and professional accomplishments. He is also doing great on TV, and I felt I needed to set the record straight on his journey, seeing how little people, whose only frame of reference is the social media age, know of life before this era.
Whatever untoward experiences we have, we must be able to see that as just one view and not the complete picture of the person. We must be able to set our biases and/or prejudices to acknowledge that bit that is good about others. A candle doesn't lose that much in lighting up others.
If I had my way, I will be spending more time celebrating people here – friends here and there, ordinary people I meet here and there, giants who were once with us, icons who are still with us.
I believe we are not doing enough to celebrate the good around us – good people, good deeds, good initiatives here and there. I believe in celebrating people. Especially while they are still here. I will continue to do so.
-Olorunfemi is a strategic communication expert