Wigwe stakes N11.35bn in Access Holdings amid Otedola/Elumelu Transcorp tussle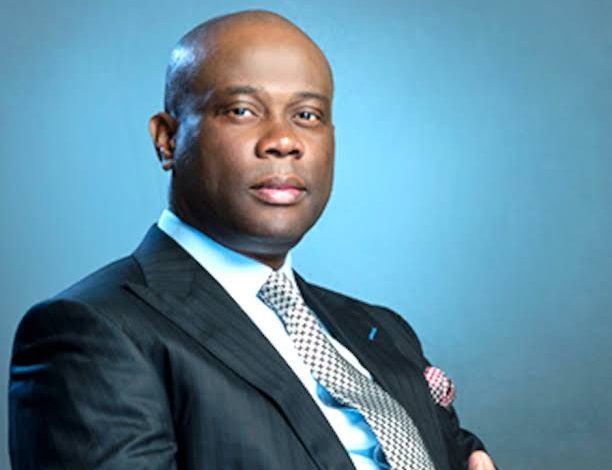 Group Managing Director, Access Holdings Plc, Mr. Herbert Wigwe has announced on the floor of the Nigerian Exchange Limited (NGX) that he mop-up N11.35billion shares to become the highest direct and indirect shareholder of the Pan-African financial institution.
This is coming on the heels of Transcorp Incorporated Plc's tussle between Mr. Femi Otedola and Mr. Tony Elumelu that eventually favoured both billionaire investors.
The Vice President of Highcap Securities Limited, Mr. David Adnori hinted the move by Wigwe is strategic and it has strengthened his position in Access Holdings.
A statement obtained by WesternPost and signed by Company Secretary, Access Holdings, Mr. Sunday Ekwochi disclosed that Wigwe bought 1,135,188,284 units of the financial institution at N10.00 per ordinary share through his Special Purpose Vehicle (SPV), Tengen Holdings (Mauritius) Limited.
Wigwe's indirect investment is now estimated at N11.35billion to solidify his position in the Pan-African financial intuition.
In 2022, Wigwe acquired 45 million units through Tengen Holding Limited, an Investment Company that is based in Mauritius.
The transaction executed on the floor of the Exchange on November 3, 2022 was valued at about N358 million at N7.95 per ordinary share of the bank.
An investigation by our correspondent as of December 31, 2022, showed that Wigwe, followed by Mr. Roosevelt Ogbonna, who is the managing director/chief executive officer of the Access Bank Plc have the highest direct shares in the Group.
Wigwe in 2022 had 201,231,713 direct and 1,554,369,017 indirect units in Access Holdings, while Ogbonna controls 44,883,087 units in the financial institution.
The indirect holdings relating to Wigwe include United Alliance Company of Nig. Ltd with 537,734,219 units; Trust and Capital Limited with 584,056,979 units and Coronation Trustees Tengen Mauritius with  432,577,819 units as of December 31, 2022.
With the 1,135,188,284 shares acquired, Wigwe has increased his direct/indirect stakes in Access Holdings to 2,890,789,014 units.
Wigwe now controls 8.13 per cent of the 35,545,225,622 issued shares of Access Holdings as of December 31, 2022.
The latest result and accounts of Access Holdings revealed that Stanbic Nominees Nigeria Ltd was the only shareholder that held more than five per cent of the issued share capital of the Corporation.
Stanbic Nominee held 3,9112,841,010 shares which is equivalent of 11.01 per cent of Access Holdings shares.
The bank in its 2022 FY said:  "Stanbic Nominees held the shares as custodian for various investors. Stanbic Nominees does not exercise any right over the underlying shares.
"All the rights reside with the various investors on behalf of whom Stanbic Nominees carries out the custodian services."
Hitherto, Otedola and the Chairman of Transnational Corporation, Elumelu had started a battle for control of the diversified conglomerate after Otedola bought 6.2 per cent of the company's shares.
Otedola first bought 2,245,639,251 on the Exchange which amounts to 5.52 percent, making him the highest individual shareholder in Transcorp and displacing Elumelu.
In a swift response, Elumelu acquired additional 9,697,189,984 shares, elevating his total shares to 9,991,173,177 units, representing 25.58 percent of the company's shares.
The company further disclosed on Friday that Elumelu has mopped up additional 1,999,784,173 through HH Capital Limited, an SPV.
Capital market analyst had disclosed to WesternPost that the acquired shares by the United Bank for Africa's chairman were shares belonging to Femi Otedola who has exited the corporation after a deal was reached.
However, the stock price of Access Holdings and Transcorp appreciated on the Exchange, gaining 2.5per cent and 14.7per cent Week-on-Week (WoW), respectively.