Wike asks PDP to suspend Atiku, other leaders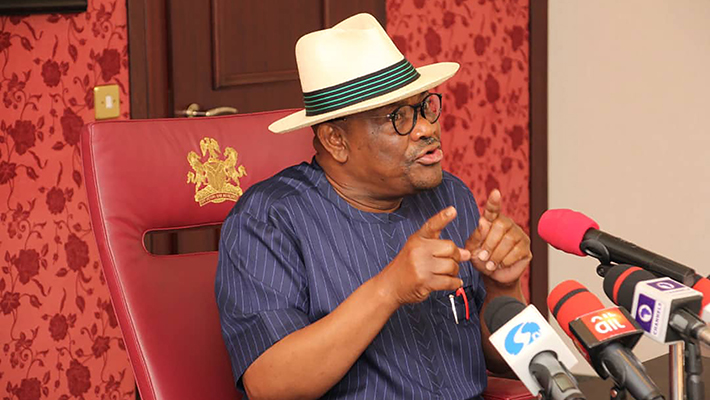 Minister of the Federal Capital Territory (FCT) Nyesom Wike has asked the Peoples Democratic Party (PDP) to suspend its Presidential Candidate of the party Atiku Abubakar and other party leaders over it's loss at the polls.
Wike was speaking to Channels TV, where he was reacting to the decision of the Presidential Election Petition Tribunal to dismiss Atiku's petition against the election of President Bola Tinubu.
Wike said the party lost at the polls due to Atiku and other PDP leaders' high-handedness.
He went on to hail Thr tribunal fò delivering a "favourable" judgement.
He said, "Look at the areas that the PDP did not win because of high-handedness, because of greed because of impunity. If the PDP had done what they were supposed to do, then you could have talked about that.
"There should be equity, there should be justice, there should be fairness and that is why I am calling on the National Working Committee they should suspend the presidential candidate, suspend people like Aminu Tambuwal so that they can rebuild the party (PDP)."