Wike mocks Atiku over Obasanjo's endorsement of Obi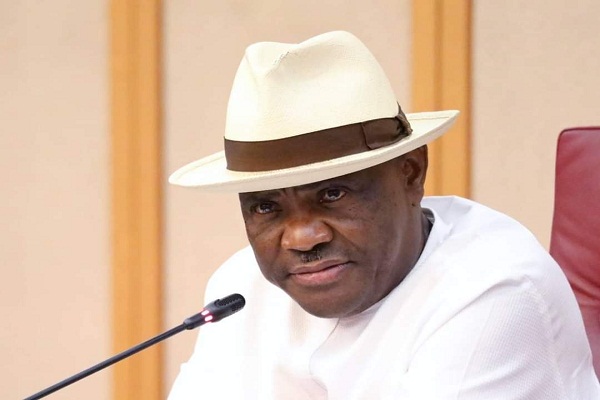 Rivers State Governor, Nyesom Wike said the endorsement of the Labour Party presidential candidate, Peter Obi by former president, Chief Olusegun Obasanjo shows lack of confidence in the presidential candidate of the Peoples Democratic Party (PDP), Atiku Abubakar.
Obasanjo had declared his support for Obi ahead of next month's presidential election in a letter he wrote to Nigerian youths on Sunday.
Speaking at the flag-off ceremony of the construction of a road in Emohua LGA of the state on Monday, Wike said there was something fundamentally wrong if Atiku's boss Obasanjo couldn't recommend him after working with him for eight years.
"I worked with somebody for eight years and we are using it as a campaign that when we were in office we did well. Then my boss is recommending another person, not me? Something is fundamentally wrong.
"Go and hold your boss who recommended another person other than you.
"I was praying that Obasanjo should not say anything. When I saw the letter last night, I was touched. If your principal cannot recommend you, then there is something fundamentally wrong.
"After all, you people went to lobby your principal to recommend you. It took your principal a long time — but he wrote a letter to all Nigerians (to support another candidate)."